DHSC's agencies and partner organisations
Updated 6 October 2022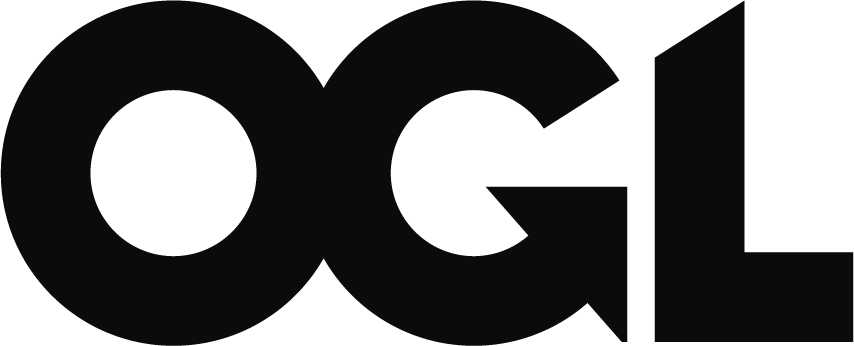 © Crown copyright 2022
This publication is licensed under the terms of the Open Government Licence v3.0 except where otherwise stated. To view this licence, visit nationalarchives.gov.uk/doc/open-government-licence/version/3 or write to the Information Policy Team, The National Archives, Kew, London TW9 4DU, or email: psi@nationalarchives.gov.uk.
Where we have identified any third party copyright information you will need to obtain permission from the copyright holders concerned.
This publication is available at https://www.gov.uk/government/publications/how-to-contact-department-of-health-arms-length-bodies/department-of-healths-agencies-and-partner-organisations
NHS England
PO Box 16738
Redditch
B97 9PT

0300 311 22 33

Contact us: england.contactus@nhs.net
Chair
Richard Meddings
Non-executive directors
Sir Andrew Morris
Wol Kolade
Mike Coupe
Susan Kilsby
Jeremy Townsend
Laura Wade-Gery
Sir David Behan
Rakesh Kapoor
Professor Sir Munir Pirmohamed
Chief executive
Amanda Pritchard
Executive board directors
Professor Stephen Powis, National Medical Director
Ruth May, Chief Nursing Officer
Julian Kelly, Chief Financial Officer
David Sloman, Chief Operating Officer
Care Quality Commission
CQC National Customer Service Centre
Citygate
Gallowgate
Newcastle upon Tyne
NE1 4PA

03000 616161

Contact us: web contact form
Chair
Ian Dilks OBE
Non-executive directors
Sir Robert Francis KC, Chair Healthwatch England
Jora Gill
Belinda Black
Mark Chambers
Mark Saxton
Sally Cheshire
Stephen Marston
Chief executive
Ian Trenholm
Executive team
Kate Terroni, Chief Inspector of Adult Social Care, Integrated Care and Interim Chief Operating Officer
Sean O'Kelly, Chief Inspector of Hospitals and Interim Chief Inspector of Primary Medical Services
Chris Day, Director of Engagement
Tyson Hepple, Executive Director of Operations
Mark Sutton, Chief Digital Officer
National Institute for Health and Care Excellence
2nd Floor
2 Redman Place
London
E20 1JQ

0300 323 0140

Contact us: nice@nice.org.uk
Chairman
Sharmila Nebhrajani OBE
Non-executive directors
Dame Elaine Inglesby-Burke DBE
Dr Mark Chakravarty
Jackie Fielding
Professor Gary Ford CBE, FMedSci
Alina Lourie
Dr Justin Whatling
Professor Bee Wee CBE
Michael Borowitz
Chief executive
Dr Sam Roberts
Executive directors
Jennifer Howells, Director, Finance, Strategy and Transformation
Alexia Tonnel, Director, Digital, Information and Technology
Dr Paul Chrisp, Director, the Centre for Guidelines
Directors
Jane Gizbert, Director, Communications
Dr Felix Greaves, Director, Science, Evidence and Analytics
Dr Judith Richardson, Acting Director, Health and Social Care
Mark Chapman, Interim Director, Medical Technology and Digital Evaluation
Helen Knight, Acting Interim Director, Medicines Evaluation
UK Health Security Agency
UKHSA
Nobel House
17 Smith Square
London
SW1P 3JR

020 7654 8000

Contact us: enquiries@ukhsa.gov.uk
Chief executive
Dame Jenny Harries
Chair
Ian Peters
Executive directors
Lee Bailey, Director of Communications
Paul Cain, Health Protection Operations Transition Lead
Sarah Collins, Commercial Director
Jac Gardner, Chief People Officer
Dr Susan Hopkins, Chief Medical Advisor
Scott McPherson, Director-General, Strategy, Policy and Programmes
Oliver Munn, Chief Operating Officer – Testing
Professor Isabel Oliver, Chief Scientific Officer Transition Lead
Professor Steven Riley, Director-General, Data and Analytics
Andrew Sanderson, Director-General, Finance, Commercial and Corporate Services
Adam Wheelwright, Chief Information Officer
NHS Digital (since July 2016, legal name remains Health and Social Care Information Centre)
The Leeds Government Hub
7 and 8 Wellington Place
Leeds
LS1 4AP

0300 303 5678

Contact us: enquiries@nhsdigital.nhs.uk
Chair
Laura Wade-Gery
Non-executive directors
Professor Sudhesh Kumar OBE, Vice Chair
Daniel Benton
Deborah Oakley
Balram Veliath
John Noble CBE
Ben Goldacre
Patrick Eltridge
Steven Woodford
Chief executive
Executive members
Professor Jonathan Benger, Chief Medical Officer
Carl Vincent, Chief Financial Officer
Ex officio members
Other members of the executive management team (may attend the board at the discretion of the Chair)
James Hawkins, Executive Director, Product Delivery
Jackie Gray, Executive Director, Privacy, Transparency and Ethics
Julie Pinder, Chief People Officer
Nic Fox, Chief Commercial Officer
Fran Woodard, Executive Director, Data and Analytical Services
Leila Shepherd, Executive Director, Director of Strategy
Matt Bacon, Executive Director, Director of Communications
Mark Logsdon, Chief Information Security Officer (CISO)
John Quinn, Executive Director of IT Operations
Health Education England
1st Floor, Blenheim House
Duncombe Street
Leeds
LS1 4PL

0113 295 2219

Contact us: web contact form
Health Education England website
Chair
Sir David Behan CBE
Non-executive directors
Dr Harpreet Sood
Professor Andrew George MBE
Professor John Latham CBE
Andrew Foster CBE
Professor Soraya Dhillon MBE
Sir Andrew Morris OBE
Chief executive
Dr Navina Evans, CBE
Executive directors
Professor Mark Radford CBE, Chief Nurse and Deputy Chief Executive
David Farrelly, Chief Operating Officer and Deputy Chief Executive
Calum Pallister, Director of Finance
Professor Wendy Reid, Director of Education and Quality and Executive Medical Director
Lee Whitehead, Director of Corporate Accountability and Engagement
Rob Smith, Director of Workforce Planning and Business Intelligence
Jo Lenaghan, Director of Strategy
Patrick Mitchell, Director of Innovation, Digital and Transformation
Giles Denham, Director of Strategic Relationships
Vikki Matthews, Director of People and Culture
Health Research Authority
2 Redman Place,
Stratford,
London
E20 1JQ

020 7104 8000

Contact us: contact.hra@nhs.net
Health Research Authority website
The HRA is governed by a board composed of 5 non-executive directors (including the Chair) and 3 executive directors, including the CEO. Other directors are required to attend board meetings.
Chair
Professor Sir Terence Stephenson
Chief executive
Professor Matt Westmore
Non-executive directors
Professor Andrew George
Richard Cooper
Dr Nicole Mather
Neelam Patel
Executive team
Karen Williams, Deputy Chief Executive and Director of Finance, Procurement and Estates (executive director)
Dr Janet Messer, Director of Approvals Service (executive director)
Becky Purvis, Interim Director of Policy and Partnership
Julie Waters, Interim Chief Digital Transformation Officer
NHS Blood and Transplant
500 North Bristol Park
Filton
Bristol
BS34 7QH

0300 123 23 23

Contact us: web contact form
NHS Blood and Transplant website
Chair
Peter Wyman
Non-executive directors
Charles St John
Professor Charles Craddock
Helen Fridell
Piers White
Professor Deirdre Kelly
Phil Huggon
Joanna Lewis
Chief executive
Wendy Clark (interim)
Executive team
Rob Bradburn, Director of Finance
Helen Gillan, Director of Quality
Anthony Clarkson, Director of Organ Donation and Transplantation / Tissue and Eye Services
David Rose, Director of Donor Experience
Deborah McKenzie, Chief People Officer
Paul O'Brien, Director of Blood Supply
Dr Gail Miflin, Director of Clinical Services
Gerry Gogarty, Director of Plasma for Medicines
Medicines and Healthcare products Regulatory Agency (MHRA)
10 South Colonnade
Canary Wharf
London
E14 4PU

020 3080 6000

Contact us: info@mhra.gov.uk
Medicines and Healthcare products Regulatory Agency website
Chair
Stephen Lightfoot
Non-executive directors
Dr Junaid Bajwa
Amanda Calvert
Professor Graham Cooke
Dr Paul Goldsmith
Haider Husain
Mercy Jeyasingham MBE
Raj Long
Michael Whitehouse OBE
Chief executive
Dame June Raine DBE
Executive team
Dr Marc Bailey, Chief Science and Innovation Officer
Dr Alison Cave, Chief Safety Officer
John Taylor, Interim Chief Finance Officer
Claire Harrison, Chief Technology Officer
Dr Laura Squire OBE, Chief Healthcare Quality and Access Officer
Dr Glenn Wells, Chief Partnerships Officer
NHS Business Services Authority
Stella House
Goldcrest Way
Newburn Riverside
Newcastle upon Tyne
NE15 8NY

0191 244 6883

Contact us: NHS Business Services Authority website
Chair
Sue Douthwaite
Non-executive directors
Debra Bailey
Mark Ellerby
Kathryn Gillatt
Karen Seth
Mel Tomlin
Chief executive
Michael Brodie CBE
Executive team
Andy McKinlay, Executive Director of Finance and Commercial
Mark Dibble, Executive Director of People and Corporate Services
Allison Newell, Executive Director of Strategy, Business Development and Growth
Brendan Brown, Chief Operating Officer
Darren Curry, Chief Digital, Data and Technology Officer
NHS Resolution (NHS Litigation Authority)
8th Floor
10 South Colonnade
Canary Wharf
London
E14 4PU

020 7811 2700

Contact us: NHS Resolution
Chair
Sally Cheshire
Non-executive directors
Mike Pinkerton
Charlotte Moar
Nigel Trout
Dr Mike Durkin OBE (associate board member)
Sir Sam Everington OBE (associate board member)
Professor Dame Lesley Regan
Janice Barber
Chief executive
Helen Vernon
Executive team (board)
Dr Denise Chaffer, Director of Safety and Learning
Joanne Evans, Director of Finance and Corporate Planning
Vicky Voller, Director of Advice and Appeals
Executive team (associate board or non-board members)
John Mead, Technical Claims Director
Simon Hammond, Director of Claims Management
Ian Adams, Director of Membership and Stakeholder Engagement
Niamh McKenna, Chief Information Officer
Human Fertilisation and Embryology Authority
2 Redmond Place
Stratford
London
E20 1JQ

020 7291 8200

Contact us: enquiriesteam@hfea.gov.uk
Human Fertilisation and Embryology Authority website
Chair
Julia Chain
Non-executive directors
Zeynep Gurtin
Alison Marsden
Professor Jonathan Herring
Jason Kasraie
Alison McTavish
Alex Kafetz
Frances Flinter
Professor Gudrun Moore
Tim Child
Catharine Seddon (Deputy Chair)
Frances Ashcroft
Geeta Nargund
Graham James
Chief executive
Peter Thompson
Executive team
Rachel Cutting, Director of Compliance and Information
Clare Ettinghausen, Director of Strategy and Corporate Affairs
Richard Sydee, Director of Finance and Resources
Human Tissue Authority (HTA)
2 Redman Place
London
E20 1JQ

020 7269 1900

Contact us: enquiries@hta.gov.uk
Chair
Lynne Berry CBE
Non-executive directors
Professor Deborah Bowman MBE
Tom Chakraborti
Professor Gary Crowe
Helen Dodds
Ellen Donovan
Dr Charmaine Griffiths
Andy Greenfield
David Lewis
Chief executive
Dr Colin Sullivan
Executive team
Louise Dineley, Director of Data, Technology and Development
Nicolette Harrison, Director of Regulation
Richard Sydee, Director of Finance and Resources
NHS Counter Fraud Authority
7th Floor, HM Government Hub
10 South Colonnade
London
E14 4PU

020 7895 4500

Contact us: generalenquiries@nhscfa.gov.uk
NHS Counter Fraud Authority website
Chair
Tom Taylor
Non-executive directors
Jayne Scott, Audit Committee Chair
Martin Spencer
Alyson Coates
Gaon Hart
Andrew Flanagan
Chief executive
Alex Rothwell
Executive team
Matthew Jordan-Boyd, Director of Finance and Corporate Governance
Tricia Morrison, Director of Performance and Improvement