Disabled Persons Transport Advisory Committee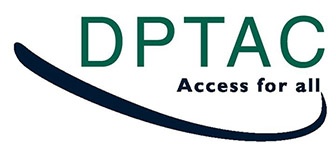 Latest from the Disabled Persons Transport Advisory Committee
We are an expert committee established by the Transport Act 1985, providing advice to the government on the transport needs of disabled people. All DPTAC activities are aligned with its vision statement, that "disabled people should have the same access to transport as everybody else, to be able to go where everyone else goes and to do so easily, confidently and without extra cost".
DPTAC works with the Department for Transport.
Contact DPTAC
General enquiries
Disabled Persons Transport Advisory Committee (DPTAC)
c/o Department for Transport
Great Minster House
33 Horseferry Road
London
SW1P 4DR
United Kingdom

DPTAC is an expert committee that advises the government. DPTAC doesn't advise members of the public. If you are a member of the public with a query about transport, please contact the Department for Transport.
Make an FOI request
Read about the Freedom of Information (FOI) Act and how to make a request.
Check our previous releases to see if we've already answered your question.
Make a new request by contacting us using the details below.
Freedom of Information requests