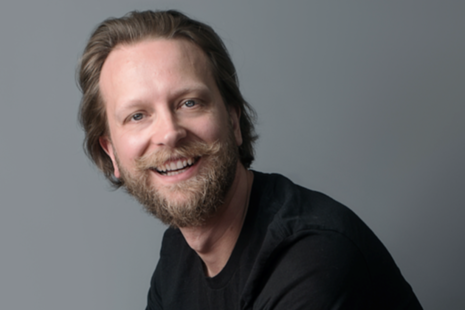 Biography
Matthew Campbell-Hill was appointed as a Non-Executive Director at the Driver and Vehicle Standards Agency (DVSA) in June 2019. He became a non-executive board member at the Department for Digital, Culture, Media and Sport in July 2016.
Matthew is a technology and media consultant with a special interest in emerging technology use and public engagement. Also competing internationally for GB in Wheelchair Fencing, Matthew has worked across the public, private and third sectors in marketing/sales, media and technology.
Previously a Non Executive Director of the Medicines & Healthcare Products Regulatory Agency (MHRA), Matthew was also an Independent Board Member of the National Information Board (NIB), developing the strategic priorities for data and technology in the NHS, and Chair of the Government Triennial Review of UK Anti Doping. His current roles include a Senior Fellowship at the University of Birmingham, College of Medical and Dental Sciences; Strategy and Governance Board member and Chair of the Public Steering Group for Push Doctor (the largest digital health provider in Europe); and Anaesthesia Section Council Member for the Royal Society of Medicine.
Matthew was an inaugural member of the Medical Technologies Advisory Committee (MTAC) for the National Institute for Health and Clinical Excellence (NICE), creating national advice for the NHS on the adoption of approximately 300 emerging and novel medical technologies. He has advised on other NICE programmes, including the Technology Appraisals programme, worked with Medical Royal Colleges and as a part time broadcast journalist for the BBC.
A former Trustee/Director of Cornwall Mobility, one of the oldest and largest dedicated mobility organisations in Europe, Matthew is a keen philanthropist, and co-founded the 'Mentors DEN Community Interest Company' (a business mentoring service for disabled and disadvantaged entrepreneurs).
He is a successful sportsman having competed Internationally for Great Britain for 5 years in Wheelchair Fencing, winning two World Cup Medals, including as Captain of the Men's Sabre Team. Outside his own sport he is a keen supporter of motorsport, rugby, cricket and football.
Non-executive board member, DCMS
Non-Executive Director, DVSA
The non-executive director is appointed from the public, private or voluntary sector, and is responsible for providing advice and bringing an external perspective.