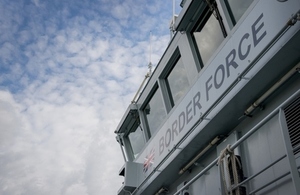 New powers to help target smugglers and prevent illegal entry come into force.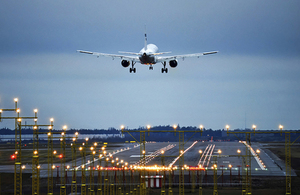 New EVW version introduced on 23 May 2016 for passport holders from Oman, Qatar and the United Arab Emirates travelling to the UK.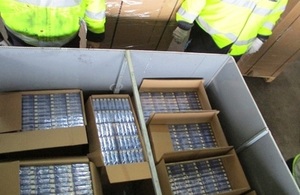 An attempt to smuggle more than 2.5 million cigarettes into the UK has been prevented by Border Force officers at the Port of Purfleet.
What we do
Border Force is a law enforcement command within the Home Office. We secure the UK border by carrying out immigration and customs controls for people and goods entering the UK.
BF is part of the Home Office.
Documents
Our management
Director General, Border Force
Contact BF
Border Force Complaints and Correspondence Team
Lunar House
11th floor Long Corridor
40 Wellesley Road
Croydon
CR9 2BY
Report an immigration crime
In an emergency, dial 999 and ask for the police.
Corporate information
Jobs and contracts