Youth Justice Board for England and Wales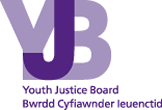 Contact YJB
Youth Justice Board for England and Wales
Youth Justice Board for England and Wales
Clive House
70 Petty France
London
SW1H 9EX
United Kingdom
Enquiries
YJB.Enquiries@yjb.gov.uk
Youth Justice Board Cymru
N/A - No premises currently
United Kingdom
Enquiries
YJBCymru@yjb.gov.uk
Youth Justice Board media enquiries
Youth Justice Board for England and Wales
Clive House
70 Petty France
London
SW1H 9EX
United Kingdom
Press office
020 3334 3536
Youth Custody Service Placement Team
Main number
0345 36 36 36 3
To contact the team for custody placement and information, please use the relevant Secure eMail address using this link.
Make an FOI request
Read about the Freedom of Information (FOI) Act and how to make a request.
Check our previous releases to see if we've already answered your question.
Make a new request by contacting us using the details below.
Youth Justice Board Freedom of Information
Freedom of Information Team
Youth Justice Board for England and Wales
Clive House
70 Petty France
London
SW1H 9AJ
United Kingdom