Competition and Markets Authority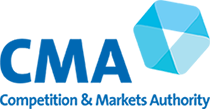 Contact CMA
General enquiries
Competition and Markets Authority
The Cabot
25 Cabot Square
London
E14 4QZ
United Kingdom
General enquiries
020 3738 6000
We may record phone calls on any of our lines for training and quality purposes.
Make an FOI request
Read about the Freedom of Information (FOI) Act and how to make a request.
Check our previous releases to see if we've already answered your question.
Make a new request by contacting us using the details below.
FOI requests
FOI request
Information Access Team
Competition and Markets Authority
The Cabot
25 Cabot Square
London
E14 4QZ
United Kingdom
High profile groups within CMA