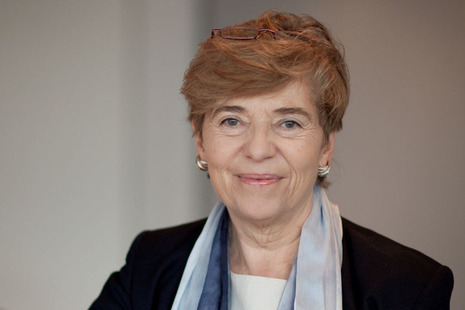 Biography
Dame Patricia Hodgson was appointed in July 2015 as Member of the Independent Commission on Freedom of Information. Patricia Hodgson was appointed Chairman of Ofcom for a 3 year term from April 2014. She was appointed as a Member of the Ofcom Board in July 2011 and became Deputy Chairman in January 2012. She is Chairman of Ofcom's Nominations Committee and a member of Ofcom's Remuneration Committee and Risk and Audit Committee.
Patricia began her career as a producer and journalist. She was Director of Policy and Planning at the BBC from 1993 to 2000, where she was responsible for charter and licence renegotiations. She also project managed the BBC's switch to digital. From 2000 to the end of 2003 she was Chief Executive of the Independent Television Commission.
Patricia was appointed Chair of the School Teachers' Review Body starting on 1 February 2012. She was the Principal of Newnham College, Cambridge (2006 to 2012), a Non-Executive Director of The Competition Commission (2004 to 2011) and a Member of the Higher Education Funding Council for England (2005 to 2011). She also chaired the Higher Education Regulation Review Group (2004 to 2006).
Patricia was a Member of the Wellcome Trust from 2004 to 2008 and of the Committee for Standards in Public Life for the same period. She has also served as a Non-Executive Director of GCap plc and as a Member of the Statistics Commission. She was a Member of the BBC Trust from its start until June 2011.
Freedom of Information Commissioner
Commissioners support the Chair in meeting the terms of reference for the Independent Commission on Freedom of Information.