We aim to deal with members of the public fairly and properly. Please let us know if you feel that we haven't met that standard.
---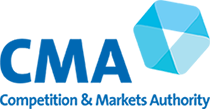 Please see our complaints policy for information on how we deal with complaints from the public about our conduct.
For information on how we handle complaints and other information about traders and business practices, please see our guidance document.
Our standards for handling complaints about the CMA
We adhere to the Principles of Good Complaint Handling set out by the Parliamentary and Health Service Ombudsman. Our aim is:
To answer all initial complaints within 30 working days of receipt. We aim to answer all the points raised in correspondence, be accurate and use plain English. If it's not possible to reply within 30 working days, we will keep you up to date with progress, explaining the delay, answering any points we can, and letting you know when you can expect to receive a full reply.
To answer all telephone calls (including complaints) within 30 seconds. If you leave a message, we aim to get back to you within one working day.
To follow fair procedures and to be courteous and helpful at all times, including letting you know who you are speaking to, if you ask. If we can't resolve your enquiry directly, we will try to put you in touch with somebody who can.
To deal with any complaint in line with to our published procedures.
To do everything we reasonably can to make our services available to all.
We comply with all freedom of information and data protection requirements. We will give you reasons as appropriate if we cannot comply with requests for access to information.
Recording complaints and confidentiality
We will log all complaints we receive so that we can monitor the types of problems, the best way to sort them out and how long we are taking to deal with them. This also helps us to take a closer look at how we can improve our own service delivery.
All complaints received will be dealt with confidentially and in accordance with the requirements of the Data Protection Act 2018 and the General Data Protection Regulation 2016.
We will not reply to rude or abusive emails, calls or letters.
How to make your complaint
You can make your complaint in writing, by telephone or email:
Telephone: 020 3738 6000
Email: general.enquiries@cma.gov.uk
You can write to:
Complaints Manager
Contacts Team
Competition and Markets Authority
The Cabot,
25 Cabot Square,
London
E14 4QZ

Users' views
We improve our services by listening and responding to your views. We also welcome any comments or suggestions on our complaints procedure, to make sure it works as efficiently and effectively as possible. Please send these to us at the address above.
Please ask us if you would like a copy of our complaints policy in large print.