Case study
UKEF supports Appy Food and Drinks to grow exports
UK Export Finance (UKEF) helps Appy Food and Drinks find the financing solution it needed to accommodate emerging market customers.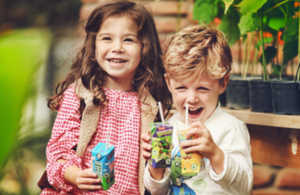 Appy Food and Drinks founder, Bobby Patel, was keen for the company to grow its overseas business, working towards a 50:50 split between domestic and international sales, with a particular focus on Chinese and other Asian markets.
Consumer demand for healthier food and drinks products has increased worldwide in recent years, and Appy thrived in this growing market. In the last two years, the company has seen its turnover rise from £350k to £1.4 million, resulting in a 35% increase in profits. Exports then represented 40% of the company's business with products sold in over 27 countries across all continents.
Appy found many of its overseas customers wanted flexibility over payment terms, including access to credit, yet the company needed working capital to fulfil orders and invest in product development. This created cashflow challenges for the company, so it turned to UKEF for guidance.
Government guidance, freely available
Appy got in touch with one of UKEF's network of export finance managers, who recommended Appy take advantage of invoice financing. This is when a company sells its invoices in order to receive working capital immediately, while the overseas buyer pays in line with the contract. Although the invoice is sold slightly below its value, businesses are able to instantly access liquidity rather than payments remaining tied up for months at a time.
Traditional invoice factoring requires a company to sell its entire debtor book, which Appy was reluctant to do because a number of its customers pay upfront. However, UKEF put Appy in touch with MarketInvoice, a company that offered a solution by letting small businesses sell individual unpaid invoices to a pool of global investors. Our export finance manager also recommended the sale of Appy's UK invoices in order to improve liquidity and so increase its capacity to take on export contracts.
With guidance from UKEF, Appy could alleviate the strain on its cash flow, was better able to pursue greater volumes of international business, and could provide bespoke credit arrangements for its customers when required.
Bobby Patel, Founder of Appy Food and Drinks, said:
The guidance we received from UKEF has helped us to grow our exports, and this relationship will be invaluable as we continue to expand into new markets.
About Appy Food and Drinks
Bobby Patel founded Appy when he decided he wanted to make healthy and great-tasting food products that were accessible to all ages. The company spent two years in research and development to bring the right product range to market, focusing on reduced sugar content and ethically-sourced ingredients, before launching in 2012.
More information
Image copyright: Creative Commons 0
Published 29 June 2017