Case study
UKEF helps Durham firm invest in international success
UK Export Finance (UKEF) and Natwest partner to help Mill Masters International access the cash it needed to grow its overseas sales.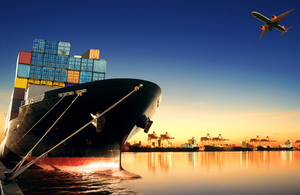 Co. Durham's Mill Masters International Ltd (MMI) was established in 2014 as the UK subsidiary of Mill Masters Inc, based in Jackson, Tennessee, in the US. The company manufactures machinery used in heat exchange applications for the automotive industry. The UK company's turnover has grown rapidly, doubling to £3 million in the last twelve months, with exports representing 95% of sales.
Pressures on cashflow
MMI's rapid sales growth has required investment in its manufacturing capability, meaning that working capital has been restricted. When it won a significant £0.5 million contract from an established customer in Spain, it required an advance payment from its customer in order to finance the manufacture of the order.
In return for the advance payment, the buyer required a bond from MMI's bank, Natwest. Typically, issuing the bond would require a deposit from the exporter, putting further pressure on cashflow.
Finding a solution
By working with its bank and Paul Wright, one of UKEF's regionally based export finance managers, MMI found a solution. UKEF provided the bank with a guarantee, ensuring that the bank had the security to issue the bond without requiring a deposit from MMI. This allowed the exporter to channel the funds into the manufacturing process.
Peter Chappell, Business Manager at Mill Masters International, said:
The support from UK Export Finance and Natwest was instrumental in allowing us to exploit a significant export opportunity with a valued customer at the same time in investing in our manufacturing capability. We have a strong pipeline of business and value the combined support UK Export Finance and Natwest can offer us to build our success in future.
Export Finance Manager for the North East, Paul Wright, said:
UK Export Finance is here to help businesses of all sizes succeed in a global marketplace. This is a great example of UK Export Finance working with the private sector to support a rapidly-growing business which needs funding support to fully realise export opportunities.
Gary Richardson, Natwest, said:
The challenge for rapidly growing businesses like Mill Masters is accessing to the required funding to allow it to realise opportunities. Natwest is delighted to be working with UK Export Finance to support this ambitious company as it grows its overseas sales.
More information
New business enquiries
Our helpline is open from 9am to 5pm.
Published 30 January 2017