Case study
Bournemouth-based firm strengthens its presence in Latin America
Drilling Systems fulfils $1 million Pan American Energy contract with UK Export Finance support.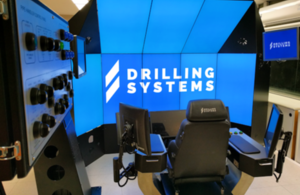 Bournemouth-based Drilling Systems won a contract with Pan American Energy (PAE), an Argentina-based firm specialising in oil and gas exploration and production. Although an existing client, previous contracts were small and typically on an ad hoc basis. This changed at the 2016 Offshore Technology Conference, where PAE saw a Drilling Systems equipment showcase and decided to scale up its training capabilities.
Scaling up with working capital support
Accepting the new contract, valued at over $1 million, would require significant initial investment from Drilling Systems to purchase materials. The immediate working capital outlay would potentially place constraints on operations, limiting business with this client and others.
As a result of a government guarantee provided to Drilling Systems' bank under UKEF's Export Working Capital Scheme, the company benefited from a bank funded working capital facility of £375,000. With this, it was not only able to fulfil its new contract with PAE, but also was able to take on a subsequent contract for another phase of the operation.
Stephen Dines, Chief Financial Officer, Drilling Systems, said:
UKEF's Working Capital scheme was instrumental in enabling us to significantly scale up our activity with Pan American Energy. This opportunity enabled us to substantially increase revenue, strengthen our presence in Latin America and lay groundwork for further phases of business.
Hugh Francis, UKEF Export Finance Manager, South West, said:
Working capital funding is one of the many ways that UKEF helps firms make exports happen. We're delighted to see how our support for Drilling Systems has enabled the company to secure a contract of this size without interfering with its global activity.
About Drilling Systems
Founded in 1988, Drilling Systems is a leading global supplier of drilling simulator systems and software. Its initial suite of products was launched in 1991, and the company has grown to deliver over 1000 training simulators in 50 countries. Drilling Systems' diverse client base includes drilling contractors, oilfield service companies, commercial training schools, equipment manufacturers and national oil companies.
More information
New business enquiries
Our helpline is open from 9am to 5pm.
Published 8 December 2017