Case study
Pharma Biotech secures Danish export contract with UKEF support
Huddersfield-based PBSC secures £5 million contract with support from NatWest and UKEF.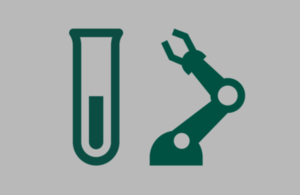 Financing challenges
PBSC recently secured a major boost to its revenue in the form of a £5 million contract to supply and install specialist containment equipment for the Technical University of Denmark over a two-year period. Although it was a sizeable order, PBSC was confident it could deliver, working with long-standing suppliers and delivering products already established in their range. However, it ran into financing challenges that jeopardised its ability to fulfil the contract.
Under the terms of a contract, overseas buyers often require performance bonds from an exporter's bank to protect their financial interests should the exporter fail to perform its side of the contract. However, the size of the bonds required in this case meant that NatWest, PBSC's bank, did not have the credit capacity to support it, leaving PBSC unable to fulfil the export contract's terms.
Bond guarantee secures deal
UKEF's Bond Support Scheme meant it was able to help by providing NatWest with guarantees, allowing them to issue bonds where they might not otherwise have the risk capacity to do so. By working together, NatWest and UKEF were able to offer PBSC the guarantee it needed to move forward with the deal.
As a result, PBSC secured a significant revenue stream for the next two years, increased its headcount, and established a relationship with a new blue-chip customer.
Jamie Davis, Sales and Commercial Director at PBSC, said:
The contract with the Technical University of Denmark was a fantastic opportunity for the company which we might have had to walk away from without the support that NatWest and UKEF gave us. Thanks to them, we could take full advantage of this opportunity to grow our exporting business and establish this new relationship.
David Hodgson, Senior Relationship Manager at NatWest, said:
NatWest is pleased to have supported PBSC by working with UKEF. This really is a great example of how we find solutions to meet the needs of our customers. We hope to see more successes like this in future, and look forward to working with both PBSC and UKEF again.
Paul Wright, UKEF's Export Finance Manager for Yorkshire and Humber, said:
UKEF is here to help businesses of all sizes and in all sectors. This case shows how UKEF's innovative and flexible approach to collaborating with private sector finance really works to offer UK exporters the support they need to succeed abroad.
About PBSC
PBSC is a specialist manufacturer of clean-room equipment for pharmaceutical, chemical and biotechnological facilities. Based in Huddersfield, the company has established a reputation at home and abroad as a high quality supplier, with an annual turnover of £4 million, half of which comes from exports.
PBSC's customer base is spread across the world, including Canada, China, Mexico, Singapore, India and Italy. Exporting is central to its future business strategy, as its continued success is dependent on its ability to grow its overseas sales and customer base.
More information
New business enquiries
Email: customer.service@ukexportfinance.gov.uk

Telephone: 020 7271 8010

Published 27 October 2017