Case study
Manufacturing firm secures contract in China with UKEF support
Cambridge-based SG Controls used government contract bond support to export to China.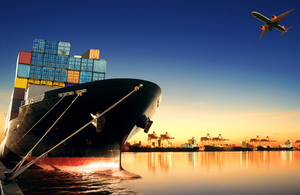 SG Controls took on a contract worth more than £4 million to manufacture optical fibre production equipment for a company in China. While the buyer offered a down-payment, it required a performance bond as security that SG Controls would deliver. Given the size of the order and the cash deposit banks typically request to issue contract bonds, securing working capital to fulfil this contract would have been impossible without UK Export Finance (UKEF) support.
By providing an 80% guarantee under our Bond Support Scheme, we ensured that Barclays was able to issue the contract bonds to SG Controls' customer without such an onerous deposit requirement, allowing the company to take on and fulfil the contract with the new client. Since then, it has secured further business following on from the original contract, doubling the firm's annual turnover.
Ian McNulty, Managing Director, SG Controls:
As for any business, revenue growth is one of our primary objectives, and UKEF support has played a significant role in helping us achieve record growth following the original contract. As busy engineers, we appreciated the minimal administration required to access support that's been invaluable to the company, and the wider industry. Our annual turnover is expected to double in the coming year, and our increased volume of subcontracting has enabled us to create and preserve jobs in engineering.
Jo Archer, Export Finance Manager for Northamptonshire, Cambridgeshire and Bedfordshire, said:
Our Bond Support Scheme is one of the many ways we're able to help exporters realise their potential. We're delighted to have been able to efficiently deliver a solution that supports SG Controls' ongoing, rapid international sales growth.
About SG Controls
Cambridge-based SG Controls, established in 1979, is a leading global supplier of optical fibre manufacturing equipment for telecommunications developers and distributors. Over the last 30 years, SG Controls has contributed to worldwide expansion of the optical fibre industry, and has developed an extensive range of products for a variety of end users in the industry. Following a period of investing heavily in research and development it has introduced a number of new products, resulting in a surge in export opportunities, which it has fulfilled through support from UKEF.
More information
Published 9 January 2018