Case study
Securing cash for growth with UKEF support
We helped Dudley-based Glasscoat International access the working capital it needed to fulfil two lucrative export contracts.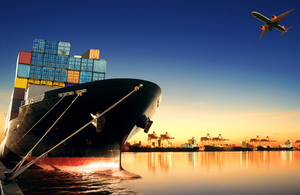 Glasscoat started exporting in April 1999, when it entered into a contract to supply a glass coating machine to a South Africa-based company. Overseas sales have expanded ever since and the company has now sold to 14 markets. Overseas sales make up some 95% of its revenue.
International success
In 2015 Glasscoat won two new export contracts, one in Austria and the second in Germany. However, both buyers requested advance payment guarantees from Glasscoat's bank, HSBC, in return for which HSBC would require cash collateral as security. Providing the deposit for guarantees to both clients would have restricted working capital, leaving the company unable to fulfil both contracts. With international success came a difficult choice: Glasscoat might have needed to turn away one of the contracts.
Securing working capital
On the advice of HSBC and the local Chamber of Commerce, Glasscoat approached UKEF for support. Under its bond support scheme, UKEF provided a guarantee to the bank to cover 80% of the bond, thus enabling the bank to release £370,000 cash back to Glasscoat to use as vital working capital. This did not cost the company any more, as UKEF takes a share of the bank fees rather than charging the exporter for this type of support.
Ian Cripps, founder and managing director of Glasscoat International, said:
Without UKEF's support, we could not have fulfilled both contracts, and we would have had to turn away a customer. Working with UKEF meant that we were able to sell a machine in Germany and increase our revenue by £710,000.
Anne Lockett, Export Finance Manager for the West Midlands, said
UKEF can help companies access the cash they need to fulfil a contract and give them the confidence to take on more contracts which will enable them to grow and increase their turnover.
More information
New business enquiries
Our helpline is open from 9am to 5pm.
Published 17 March 2017