Case study
PJ Valves achieves success with UKEF support
Queen's Award winner, PJ Valves, meets bond requirements and protects cash flow.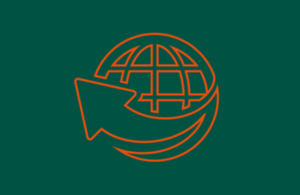 Bond requirements and cash flow
PJ Valves had a number of overseas contracts on their order books and a large amount of cash tied up in deposits. This was because their project sponsors required a contract bond to reassure the buyer that their supplier would fulfil the contract. Their bank was able to issue contract bonds on PJ Valves' behalf but required a deposit to do so, limiting the company's cash flow.
Ensuring cash flow and supporting exporters
Under its Bond Support Scheme, UKEF can help by providing an exporter's bank with a guarantee for up to 80% of the value of the bond, freeing up the exporter's cash deposit. PJ Valves has worked with UKEF to ensure that its cash flow is not affected by bond requirements. Since 2015, UKEF has provided guarantees for 22 of PJ Valves' contracts, freeing up millions of pounds for the company to pursue and take on other business.
Philip Goodmaker, Group Finance Director at PJ Valves, said:
A major factor in our ability to grow our overseas sales has been the support of UK Export Finance. …By working with UKEF, PJ Valves is continuing to grow its market share in the oil and gas sector. With a steady recovery in the industry and our strong performance, the future is bright for PJ Valves.
Wedad Kurukgy, Export Finance Manager for Oxfordshire, Buckinghamshire and Hertfordshire, said:
PJ Pipe & Valve Co is an important customer for UKEF, and we are very pleased to have supported their continued international growth in recent years.
About PJ Valves
PJ Valves is a leading name in the global oil and gas sector, supplying valves for major industry projects across Europe, North America and Asia, and has won a 2017 Queen's Award for International Trade. Established in 1976 in Hertfordshire, it has recently celebrated its 40th anniversary and now has offices in Houston and Singapore, but remains a family-run company.
PJ Valves' specialism is in sourcing and supplying bespoke valves to oil and gas projects. They provide an end-to-end service, from creating the specification for the valve to ongoing maintenance. Almost all of the products it sells end up in projects overseas, while 90% of its turnover comes from sales to overseas buyers. Its turnover in the last financial year was £9 million, and with recovering hydrocarbon prices is projected to be as high as £15 to £20 million in coming years.
More information
New business enquiries

Email customer.service@ukexportfinance.gov.uk

Telephone 020 7271 8010

Published 31 October 2017