Case study
UKEF and Garrandale: keeping exports on track
Supported by UKEF and Santander, Garrandale found the finance it needed for a contract with a major Australian railway franchise.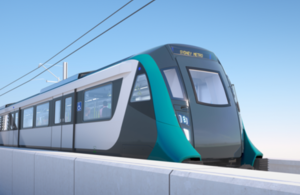 When Garrandale won a contract to provide train maintenance equipment for the Sydney Metro Northwest, the company already had a healthy order book. They needed additional working capital to support cashflow through long lead times. Without this working capital, fulfilling the contract would have been a challenge.
Garrandale and Santander worked with UK Export Finance (UKEF) to create a solution. UKEF provided Santander with an 80% guarantee under its Working Capital Facility to support a loan of £375,000 to Garrandale. With this cashflow, Garrandale was able to finance the delivery of the equipment, at the same time as investing in other business operations.
Tim Brown, Managing Director at Garrandale, said:
Our international business is hugely important to Garrandale, driving our sales performance. Without the support of UK Export Finance and Santander we would not have been able to deliver on this major order in an important market.
Tony Petersen, Export Finance Manager for the East Midlands, said:
There is significant demand for Garrandale's high-quality products in the rail sector around the world. UKEF is on hand to provide companies like Garrandale access the finance they need to succeed in overseas markets.
About Garrandale
For over 40 years, Garrandale has been a leading name in the engineering and rail sectors, with an order book dotted with high-profile customers including the London Underground, Network Rail and Bombardier. It has also achieved international success, including supplying to the European Space Agency.
Garrandale's core business is the design, manufacture and upkeep of train maintenance equipment, including carriage wash systems, handling equipment and fuelling stations. Their carriage wash systems continue to be their most successful sales area, with strong global demand.
More information
Published 31 August 2017