Case study
Dyrhoff exports to Italy with UKEF support
Folkstone-based manufacturer wins €275,000 contract to supply spillway gate for a major project in Italy.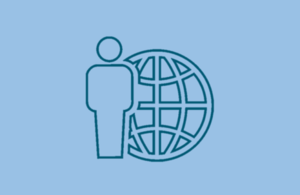 Dyrhoff is a world leader in the design and supply of inflatable rubber dams and spillway gates and has supplied over 80 systems across 4 continents in the last 25 years. However, when a large order for a spillway gate came in from Italy, Dyrhoff was required to put up a €55,000 performance bond, equivalent to 20% of the contract value, which would have tied up valuable working capital.
UK Export Finance (UKEF) was able to help by providing a government guarantee for the bond to Dyrhoff's bank and reducing the requirement for cash security. As a result, Dyrhoff had access to the necessary working capital to go in search of further export opportunities.
Donald Mason, Director at Dyrhoff, said:
If we hadn't got the bond support our vital working capital would have been tied up and we might have had to turn the contract down. Thanks to UKEF we could take on the order from Italy. We will continue to work closely with UKEF as our business grows and wins new contracts overseas.
James Bowker, Export Finance Manager for Kent, East Sussex and West Sussex, said:
The right finance and insurance can really make all the difference for a company looking to sell abroad. By helping them access it, UKEF helps ambitious, outward-looking companies like Dyrhoff make their exports happen every day.
More information
New business enquiries
Email: customer.service@ukexportfinance.gov.uk

Telephone: 020 7271 8010

Published 13 October 2017