Northern Irish SME exports to Bahrain with UK government support
ELSS Engineering won a contract for the design, installation and management of an aquarium in the Mall of Dilmunia, Bahrain.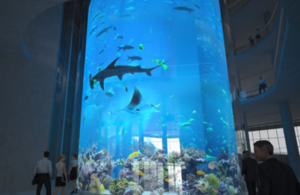 | | |
| --- | --- |
| About the transaction: ELSS Engineering | |
| Region | Northern Ireland |
| Sector | Manufacturing: aquariums |
| Export destination | Bahrain |
| UKEF support | Bond support scheme |
In 2017, ELSS Engineering won an export contract to design, install and manage an aquarium in Bahrain's Mall of Dilmunia. ELSS were asked by a buyer to provide a performance bond but ELSS's bank, the Bank of Ireland, required a cash deposit, which would have limited the company's cashflow.
We worked with ELSS and the Bank of Ireland to provide an 80% guarantee on the bond, significantly reducing the deposit required. A UKEF guarantee meant ELSS could secure the order and hold onto the cash it needed to deliver the contract alongside the rest of its order book.
The board of directors of ELSS Engineering said:
We're immensely grateful for UKEF's support. UKEF helped us to secure the bond while allowing us to protect our cashflow, and therefore remain competitive to our buyers in this important market – where we have since won more high-value business.
Get the Exporters' Edge
Putting the right finance and insurance in place can give you the exporting edge, helping you to win contracts, fulfil orders and get paid.
Published 6 March 2018