Case study
PCT Group fulfils $5.46 million contract with UKEF and bank support
Glasgow-based firm secures Samsung Heavy Industries export contract with support from UK Export Finance and Clydesdale Bank.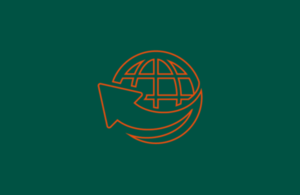 Major overseas contracts can carry complex terms and conditions. When PCT won a contract with Samsung Heavy Industries worth US$5.46 million, it was asked to provide performance and warranty bonds from its bank. In return, the bank would typically require a cash deposit.
With the bonds required to last up to four years, this could have been a significant drain on PCT's working capital, tying up the cashflow required to fulfil the contract. Adding to the challenge, advance payments have become increasingly rare in the industry.
With this need for additional finance PCT turned to UK Export Finance (UKEF) for a solution.
Bond guarantees ensure working capital loan
Working with PCT's bank, Clydesdale, UKEF was able to unlock the working capital the company needed to fulfil the order. By providing Clydesdale with guarantees on the bonds issued to Samsung, UKEF removed the need for PCT to tie up necessary working capital by way of cash backed security. In addition, Clydesdale was able to provide PCT with a working capital loan, guaranteed by UKEF – a first for the bank.
Director of PCT Group, Brian Lemond, said:
Exporting has been a central part of our strategy for the last 20 years. Without the revenue we get from exporting, we wouldn't be the company we are today.
When we won this contract with Samsung, UKEF's support was invaluable, helping us make sure we had the resources to benefit fully from the significant business win. By helping us, UKEF was playing its part in supporting the UK's manufacturing industry, and I'd recommend working with them to any company looking to realise opportunities abroad.
Carol Harvey, UKEF's Export Finance Manager for Western Scotland, Highlands & Islands and Aberdeenshire said:
We are delighted to have supported PCT, a highly ambitious company realising the opportunities out there in the global marketplace. When the world needs your expertise, you might find that you need ours to make your export happen.
About PCT Group
PCT Group has been designing and manufacturing specialist equipment for the oil and gas industry since the early 1970s. It was established to take advantage of the supply chain opportunities created by the North Sea oil industry, originally with power tools and consumables. It expanded into materials handling equipment when it acquired three well-known brands in the industry.
As the North Sea industry reached maturity in 1990s, PCT turned its sights further afield. Other countries were developing their offshore oil and gas industries, and PCT seized the opportunities this created to expand their international customer base. Overseas sales currently account for between 80 and 90% of PCT Group's revenue annually, and their international customers include globally recognised names like Hyundai and Samsung. They have also been at the forefront of the industry, developing specialised hoists for floating production, storage and offloading vessels rather than static oil rigs.
More information
New business enquiries
Email: customer.service@ukexportfinance.gov.uk

Telephone: 020 7271 8010

Published 4 August 2017