Case study
Engineering company FAST accelerates its exporting success
FAST fulfills £1.4 million contract with world-leading health technology company in the Republic of Ireland, thanks to UKEF support.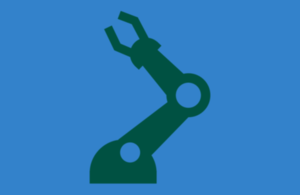 Cashflow pressures for SMEs
Factory Automation & Systems Technologies (FAST) secured a contract with a world-leading health technology company in the Republic of Ireland in 2016. They were asked to design and build the production line for a new 'bio-chip' technology, designed to provide instant diagnoses from a blood or saliva sample. With a value of £1.4 million, this was a huge business opportunity for FAST, which had an annual turnover of £1.1 million.
However, the company were unsure whether their financial resources could support both domestic and export business.
Colin Spence, Sales and Marketing Director for FAST, said:
We had a number of very large domestic projects on the books and we simply didn't have the liquidity to take on another sizable contract. But it was too important an opportunity to turn down so we asked UKEF for support.
Cash resource provided through working capital scheme
UKEF's mission is to ensure no viable UK export fails for lack of finance or insurance. We're ready to support SMEs facing cashflow pressures like FAST. Under our Export Working Capital Scheme, we provided an 80% guarantee that enabled FAST's bank to issue a £750,000 working capital loan – a much greater sum than it could have otherwise issued.
This gave FAST the cash resource to fulfil the order and build a strong reputation with a new customer, with has already led to an additional contract. The success of this deal has also enabled FAST to hire new staff, and increase its capacity to take on new work and expand into new markets as customer demand continues to grow.
Colin Spence, Sales and Marketing Director at FAST Technologies, said:
Without UKEF we wouldn't have been able to take on this contract and win another as a result, meaning we would have missed out on a total £3 million of potential business. By being able to access working capital much more easily, our resources can now match the scale of our ambitions: we can take on more contracts, hire more staff and grow our revenue without the restrictions we've faced in the past – all thanks to UKEF support.
Liz McCrory, Export Finance Manager for Northern Ireland, said:
FAST is a small company but growing fast – and exporting will remain instrumental to its future growth. This is a great example of how UKEF can help smaller UK companies realise their exporting ambitions.
About FAST
FAST is a specialist engineering company. It installs automated systems that it custom-designs to its customers' needs, from 'smart' factory environments to complete production lines.
As a company based in Northern Ireland, the Republic of Ireland is a key market for FAST and accounts for the majority of its exports. As it builds on this success, FAST plans to increase the proportion of its export business (currently accounting for around half of its sales) and more actively seek new business in foreign markets, namely the US, Europe and China.
More information
New business enquiries
Email: customer.service@ukexportfinance.gov.uk

Telephone: 020 7271 8010

Published 7 November 2017