Case study
FTI secures major export contract with UKEF support
Somerset-based FTI secures contract to supply to Malaysian oil company Petronas.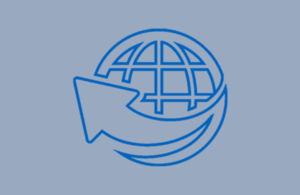 Malaysian oil company Petronas awarded FTI a major US$8.5 million supply contract relating to a number of liquefied natural gas lines.
Under the terms of the contract, Petronas required FTI to provide US$1 million worth of bonds to secure the contract. This is a common requirement in the oil and gas industry, and suppliers can access bond facilities for their customers from their banks. However, banks often require cash deposits in return, restricting the exporter's cashflow.
Through UK Export Finance's Bond Support Scheme, FTI was able to meet the requirements of the contract. UKEF provided FTI's bank with a guarantee for 80% of the bond, allowing the company to retain working capital for its business operations. Beyond the immediate value of fulfilling the contract, UKEF's support also allowed FTI to take on a subsequent contract with Petronas, awarded in March 2017.
Neil Smallwood, Managing Director of FTI, said:
UK Export Finance was the natural answer when faced with the bond requirements of the contract, which would have stretched our resources. Its assistance has enabled us to double our turnover, land repeat business and increase our footing in the Malaysian market.
Hugh Francis, Export Finance Manager for the South West, said:
Delivering tailored support to our clients is an integral part of the UKEF process, and we're pleased to see results that enable clients like FTI to maximise their potential and expand their market share in new regions.
About FTI
Based in Somerset, FTI has been a supplier to oil and gas firms since 1995, including big-name international clients such as Shell and BP. In 22 years, the company has grown to a £15 million annual turnover. With subsidiaries in Korea, South Korea and Singapore and distributors in the USA, Russia and the Middle East, FTI's global operations ensure access to clients the world over.
More information
New business enquiries
Email: customer.service@ukexportfinance.gov.uk

Telephone: 020 7271 8010

Published 18 September 2017