Case study
Winning offer: UKEF supports Welsh manufacturer Hobbs Valve
Caerphilly-based firm able to offer a guaranteed 3-year warranty to a new buyer in Singapore with the support of UK Export Finance and HSBC.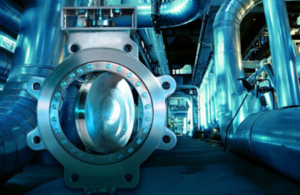 Risk management challenges
As part of a £2.2 million contract for the supply of valves to Sembcorp Industries, Welsh manufacturer Hobbs Valve wanted to offer a warranty bond for 30% of the contract value. This would cover the product's warranty period of 3 years. The buyer would know that, if required, it could recover money under the bond via the issuing bank, HSBC.
Banks can issue bonds like this, but only within agreed credit limits. So when companies win large orders, as Hobbs Valve did, these limits can be put under pressure.
Competitive offer leads to exporting success
The financial controller of Hobbs Valve consulted with Mathew Hughes, UKEF's Export Finance Manager for Wales, and they arranged a joint meeting with the company's HSBC relationship director to discuss how UKEF could provide the additional support needed.
UKEF agreed to guarantee 80% of the bond, sharing the risk with HSBC in the process. This partnership between bank and government enabled Hobbs Valve to take its first steps into a new market, and start a valuable new customer relationship with Sembcorp.
Anthony Foley, Hobbs Valve Financial Controller, said:
UKEF's support helped us overcome a barrier that could have limited our competitiveness and ambitions. Their ability to use the strength of the government's balance sheet to support access to finance or financial guarantees boosts our confidence in our export growth potential.
Mathew Hughes, Export Finance Manager for Wales, said:
UKEF can offer powerful support to help companies like Hobbs Valve win and fulfil export contracts. I recommend to any company that is competing for large export orders to get in touch UKEF early on. Then we are well placed to influence a positive outcome, as we were able to do for Hobbs Valve.
About Hobbs Valve
Hobbs Valve was founded in 2005 by Alun Hobbs and, following the acquisition of Cambrian Valves, is now part of The Great British Valve Group Ltd. It supplies market-leading triple-offset butterfly valves to the oil and gas and marine sectors, and over the past decade has developed a reputation for quality that has won it international success. In 2016, exports have made up 75% of its business, an increase from 25% in previous years, and with a number of export wins in the pipeline Hobbs is keen to ensure that this success continues.
More information
New business enquiries
Email: customer.service@ukexportfinance.gov.uk

Telephone: 020 7271 8010

Published 11 September 2017