Case study
Avanti Conveyors eyes European expansion with UKEF support
UK Export Finance guarantee safeguards export working capital for UK manufacturer.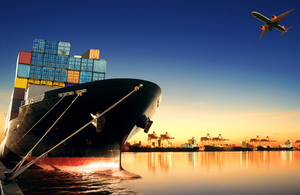 Avanti Conveyors is an innovative Derbyshire-based manufacturer of conveyor systems, which has been at the forefront of the materials handling industry for 25 years. When Avanti won a contract in the Netherlands, it was asked to provide an advance payment guarantee from its bank. In return, the bank asked for a cash deposit, which would have reduced the working capital available to fulfil the order and for other business activities. With the benefit of a guarantee under the UK Export Finance (UKEF) Bond Support Scheme, the bank was able to issue the bond without restricting the funding available to Avanti.
Simon Mander, Managing Director of Avanti, said:
Without UKEF's support, we could not have fulfilled these contracts, and we would have had to turn away customers. Working with HSBC and UKEF meant that we were able to access the finance we needed to sell to the Netherlands and increase our revenue by £500,000. The facilities provided by UKEF have since enabled Avanti to open up, and bid confidently for new business in Germany and other European countries, and we firmly see expansion in these territories of over EU4,000,000 in the next two years.
More information
New business enquiries
Our helpline is open from 9am to 5pm.
Published 22 September 2016