Case study
MR Solutions exports £1.2 million MRI scanner with UKEF support
Guildford-based MR Solutions accesses sufficient working capital to fulfil Australia export contract.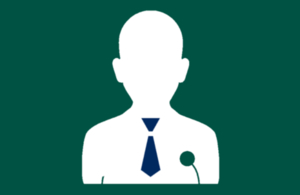 Need for working capital jeopardised export deal
In 2017, MR Solutions won a £1.2 million contract to export one of its MRI scanners to Sydney University. However, the deal was potentially jeopardised by the company's ability to access sufficient working capital.
Cash flow management is a frequent challenge for SMEs, but one that is particularly pertinent for MR Solutions. The long manufacturing times required to build its products can put a strain on the company's finances as it needs sufficient cash to pay its staff and suppliers for months at a time before a contract can be completed. Complicating matters further, MR Solutions' business and cash flow is dependent on small numbers of high-value transactions.
Cash flow problems resolved
One of the ways UKEF helps UK companies is by ensuring they can access the finance they need to fulfil an export contract. Under our Export Working Capital Scheme, we provided an 80% guarantee to MR Solutions' bank for the issue of a working capital loan of much greater value than would have been possible without UKEF support. This gave the company sufficient liquidity to fulfil the contract, which it may have otherwise had to turn down.
Kevin Darley, Finance Director, MR Solutions, said:
As a smaller company whose business is often exposed to prolonged periods in between high-value contracts, we don't usually have high amounts of liquidity at any given time. By bridging the gap when there have been intervals between our inflow and outflow of cash, UKEF support has been a real lifeline for us.
Stuart Stoter, Export Finance Manager for Berkshire, Oxfordshire, Hampshire and the Isle of Wight, said:
MR Solutions demonstrates the best of what innovative UK exporters have to offer to international buyers – that's why I'm delighted that UKEF was able to play a key role in helping the company achieve the exporting success it deserves.
About MR Solutions
Based in Guildford, MR Solutions is world-leading developer of MRI systems and products. This area of medical technology has progressed rapidly in the last few years, and MR Solutions has remained a frontrunner thanks to its cutting-edge research and development. It recently won the prestigious Queen's Award for Enterprise for Innovation, in recognition of being the world's first developer of a commercial benchtop MRI system that is based on superconducting magnet technology, rather than using liquid helium.
Its innovation and the high quality of its products has generated growing international demand from academic and medical institutions across Europe, North America and Asia. This year, exports accounted for around 95% of MR Solutions' business.
More information
New business enquiries
Email: customer.service@ukexportfinance.gov.uk

Telephone: 020 7271 8010

Published 3 October 2017