Case study
British buses just the ticket for Auckland
How UKEF helped bus manufacturers Alexander Dennis Ltd sell to New Zealand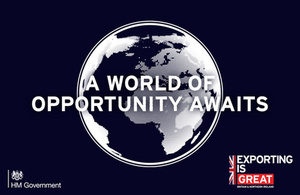 In 2011 UK bus manufacturer Alexander Dennis Limited (ADL) had a deal to export buses to New Zealand. UKEF helped make it happen by organising a 'supplier credit facility' for ADL's buyer Swift Transport.
Guarantee
In this case, UKEF provided a guarantee to ANZ National Bank so ADL's buyer Swift Transport could borrow the cash to buy 118 buses.
The buses were shipped in chassis form to New Zealand from the UK. They then had bodies put on them by Kiwi Bus Builders, using kits supplied from ADL's Falkirk factory. Swift Transport leased the finished vehicles to its subsidiary, NZ Bus.
Says Robert Davey, Group Commercial Director at ADL:
'There's no doubt that UKEF played a significant role in us penetrating this important new market.
Success
'The vehicles we're providing have been a huge success in the UK and other territories. We've an opportunity here to change the transport landscape across New Zealand. Our partnership with Kiwi Bus may also provide the gateway to Australia.'
He adds:
'It's clear that the government is prepared to put its money where its mouth is when it comes to helping UK companies access new export markets. [This] couldn't have happened without the support of UKEF, which, thankfully, also recognised the need for urgency and minimum bureaucracy."
Published 25 April 2013