Foreign Secretary's opening remarks at Illegal Wildlife Trade Conference
In a speech at the Illegal Wildlife Trade Conference the Foreign Secretary says it now ranks alongside drugs, arms and people trafficking.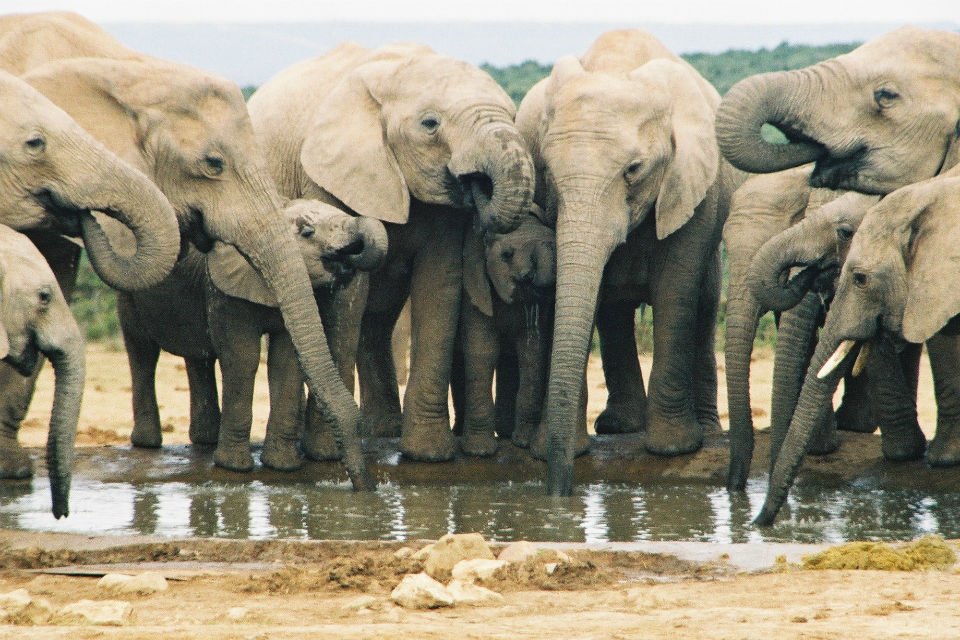 I would like to thank his Royal Highness for his words, and the personal long-standing commitment that he, the Duke of Cambridge, and Prince Harry have shown to raising awareness of this issue.
It is no exaggeration to say that we are facing an unprecedented crisis: Tens of thousands of elephants were killed last year; over a thousand rhinos lost their lives to poaching and trafficking; and tigers and many other species are under ever greater threat.
But this is not just an environmental crisis. This is now a global criminal industry, ranked alongside drugs, arms and people trafficking.
It drives corruption and insecurity, and undermines efforts to cut poverty and promote sustainable development, particularly in African countries.
There is also anecdotal evidence that shows how insurgent or terrorist groups could benefit from the trade.
Therefore tackling it would build growth, enhance the rule of law, increase stability and embed good governance.
So the illegal wildlife trade is a global problem - and it matters deeply to all of us gathered here today and the nations and organisations we represent.
We need to show the world our political commitment, at the highest levels across the globe, to addressing it before it is too late.
We want to support the amazing work already done in Africa, Asia and elsewhere and send the unequivocal message that this stops now. We will confront the crisis and we will beat it.
I am greatly heartened by the presence here of leaders, Ministers, and representatives from all parts of the world from Africa, from Asia, from Europe and from North America. This gathering is unprecedented.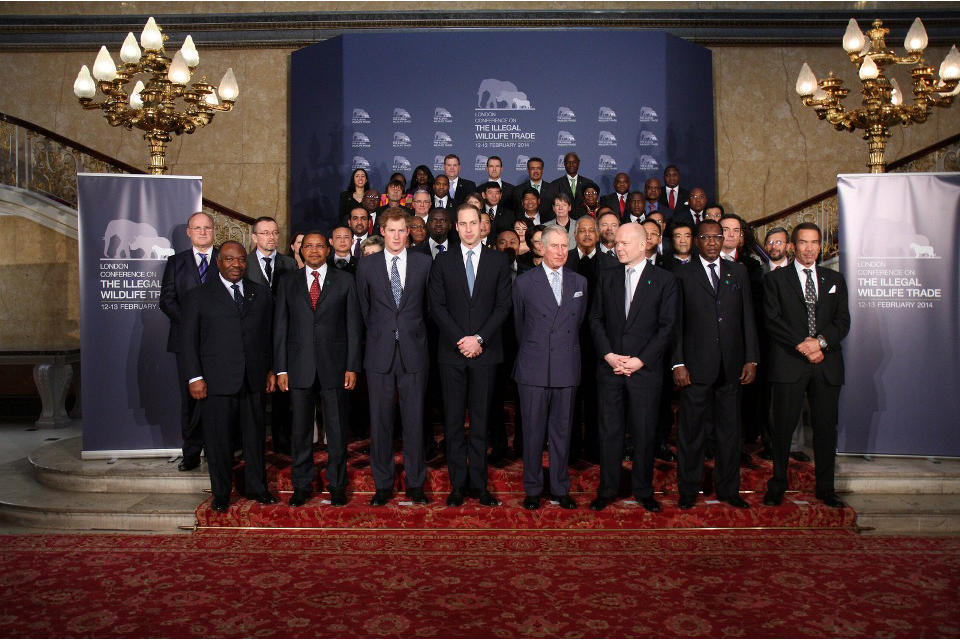 We will hear from all sides of the story; the countries that are most affected by the criminals which slaughter the world's most iconic species; the countries working tirelessly to stop the trafficking; the countries where demand for products is highest; and our partners from the international system.
And we will learn from each other. We will take away solutions; breakthroughs on how we categorise and prosecute poachers and traffickers; how we investigate wildlife crime; how we invest in sustainable alternatives to poaching; and how we campaign to eradicate demand and supply for illegal wildlife products.
At the end of this Conference we will adopt an ambitious and powerful Declaration that demonstrates to the world we will not tolerate this abhorrent trade.
Firstly, governments here have committed for the first time to renounced the use of any products from species threatened from extinction. This goes beyond on our legal obligations - it shows that nobody, government's least of all, need to buy these products.
Secondly, we will recognise that CITES is a fantastic weapon in the fight against the illegal wildlife trade. It is the only body that draws the whole of the international community together on this issue. Its strength is that it is universal. But we will go further than our earlier commitments and promise that we will support the CITES commercial prohibition on international trade in elephant ivory, until the survival of elephants in the wild is no longer threatened by poaching. This is an enormous and important step.
Thirdly, today we will commit to treat poaching and trafficking as a serious organised crimes in the same category as drugs, arms and people trafficking. Poachers think they can act with impunity. We will show them that they are wrong. There will be no weak links - we will all seek out those who commit these atrocious acts and use the full force of our national and international laws to break these criminal networks.
We have the attention of the highest levels of government now on this issue. We cannot pass up this opportunity to make a real breakthrough.
I am clear that action does not end with this Conference; we need to ensure that the commitments we make today are translated into urgent, concrete actions on the ground in the weeks and months to come.
Further information
Read more about the London Conference on the Illegal Wildlife Trade
Follow the Foreign Secretary on twitter @WilliamJHague
Follow the Foreign Office on twitter @foreignoffice
Follow the Foreign Office on facebook and Google+
Media enquiries
For journalists
Published 13 February 2014