World location news
Canada and the UK
During his time at the UN General Assembly, Jeremy Hunt hosted the meeting with influential figures who will lobby for quality education for girls.
A Joint Statement by the Leaders of France, Germany, the United States, Canada and the United Kingdom on the Salisbury Attack.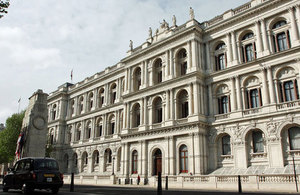 A joint local statement on the post-elections human rights situation in Zimbabwe from the EU Delegation, EU Member States present in Harare, Canada,...
Our mission
The UK and Canada are close allies with strong historical ties. We work together on many bilateral and international initiatives, including the G7, G20, NATO, and the Commonwealth. The UK is also one of Canada's largest trading partners.
Documents