World location news
Nepal and the UK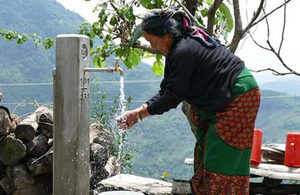 In remote villages in Nepal, DFID has helped Gurkha Welfare Services – largely run by retired British Gurkhas, to bring clean drinking water to the doorstep...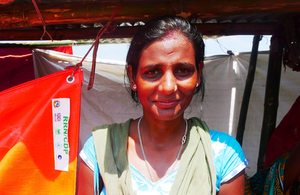 The UK has stepped up its support for communities worst affected by flooding in Nepal, and continues to provide assistance in Bangladesh.
Our mission
A peaceful, democratic and inclusive Nepal, with dynamic growth, respect for human rights and continued strong partnership with the UK.
Continued recruitment of Gurkhas and partnership between the Nepalese and British armed forces
Use the 200th anniversary in 2015/16 to strengthen bilateral cooperation further, especially on the "green" agenda
To provide a high quality and fair service to visa applicants whilst controlling migration to the UK effectively
We support development in Nepal through:
DFID's work on wealth creation, service delivery, governance, disaster response, climate change, health.
British Council's work to support cultural relations, and ELT standards and exam reform in education
British Embassy's small projects funds
For further information on development see DFID Nepal.
Documents