World location news
Kenya and the UK
The UK-Kenya Economic Partnership Agreement, having been ratified by both parties, enters into force, marking an important step towards reaching an agreement...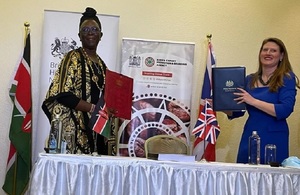 Ben Wallace travelled to the two East African nations to enhance security cooperation in the battle against terror group Al Shabaab and other shared threats.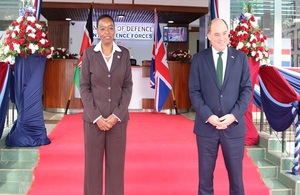 Visiting Kenya, Sudan and Ethiopia the Foreign Secretary signed new agreements on healthcare and climate change, saw how UK aid is helping those most in need...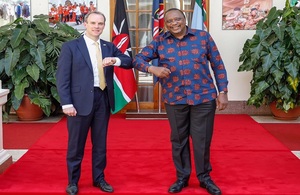 UK Minister for Africa and Kenya's Trade Minister co-chaired a virtual forum where new funding to increase trade and investment was announced.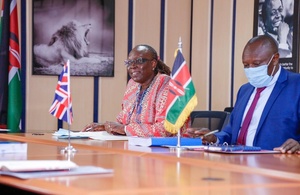 Negotiations on a trade deal with Kenya have been finalised today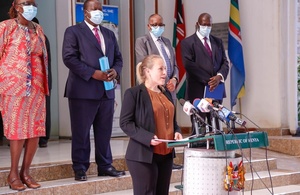 24 March 2021
Worldwide news story

23 February 2021
Corporate report
Our mission
We represent the British government in its relations with the Kenyan government and support British interests in Kenya. This stems from our shared history, enduring friendship and vital political, economic, commercial & cultural interests.
Documents