News story
Tax criminal to spend further 10 years in prison
Convicted criminal Jasbinder Bedesha will spend a further 10 years in jail for failing to pay a £14 million confiscation order.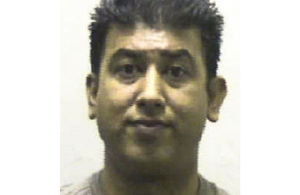 Jasbinder Bedesha was jailed for seven and a half years in 2008 for his role in a conspiracy to steal £38 million in a 'missing trader' VAT fraud after an investigation by HM Revenue and Customs (HMRC).
Bedesha will spend a further 10 years in jail for failing to pay the confiscation order after a hearing at Leamington Spa Crown Court last week.
Dave Cowie, Assistant Director of Criminal Investigation for HMRC, said:
Yesterday's judgment shows we will pursue every avenue to return the proceeds of crime to the nation or defendants will face severe consequences. We will continue our investigations to track down the money we believe Bedesha has hidden overseas.

This was a planned and ruthless attack to steal vast amounts of public money, which enabled this criminal gang to fund lavish and luxurious lifestyles. Their focus was to get rich quick and avoid detection by laundering the proceeds of their crime overseas. They enjoyed extravagant lifestyles, exclusive homes, performance cars and designer jewellery - ultimately at the expense of law abiding tax payers.
HMRC was also granted a Serious Crime Prevention Order and a Financial Reporting Order against Bedesha.
The multi-million pound attack on public funds in 2005 was uncovered by HMRC criminal investigators who unravelled a complex conspiracy of deceit involving a chain of VAT registered companies, both in the UK and abroad, set up solely for the purpose of stealing money from the UK government.
The conspiracy involved the import of mobile phones and computer processing units (CPUs), mainly from Dubai via Europe. Once in the UK, the goods would be sold on through a series of companies, but with VAT added. Once the goods had been sold on a number of times they would be exported back to the EU. The exporter would then claim a VAT credit from HMRC for the VAT paid on the purchase of the goods – although this was never paid in the first place.
This money would then be siphoned off and laundered through companies in Dubai and Spain. The gang would then divide the dishonest profits of the fraud between them.
Published 4 March 2013