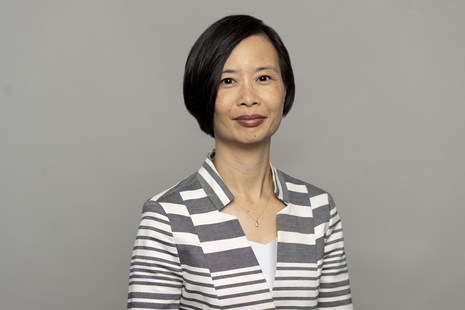 Biography
During her 19 year Civil Service career, Myrtle has held a variety of leadership roles spanning strategy, programme/project delivery, operations and IT at both the Department for Work and Pensions (DWP) and the Home Office. Before joining HM Revenue and Customs (HMRC) in 2021, she was Chief Operating Officer at Her Majesty's Passport Office, as well as Registrar General for England and Wales. While at the Home Office Myrtle was also the Head of Profession for operational delivery.
Myrtle was appointed as HMRC Director General for Customer Services in January 2021, taking up her role in February 2021.
Director General Customer Services
The Director General Customer Services has overall responsibility for delivering consistency in HMRC's customer services and for providing customers with the joined-up support they expect, across all channels, and in ways that best suit them.
The Customer Services Group manages most of HMRC's interaction with individual taxpayers, tax credit recipients, and small and mid-sized businesses.