News story
Drag artist jailed for benefit fraud
A female impersonator who worked in clubs and made a YouTube video of his act when claiming disability benefits and failing to pay tax was jailed today.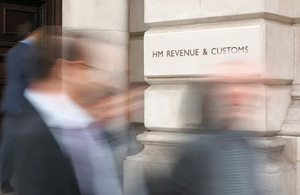 Mark Hawthorn of Tamworth, Staffordshire, claimed more than £88,000 in disability benefits and failed to pay almost £4,000 in Income Tax and National Insurance.
A joint investigation by HM Revenue and Customs (HMRC) and the Department for Work and Pensions (DWP) found Hawthorn performed under the stage name of "Tilly" in various drag acts in clubs across the West Midlands, Blackpool and Bournemouth whilst claiming disability and housing benefits.
Adrian Farley, Assistant Director of Criminal Investigation, HMRC, said:
Hawthorn exploited the benefits and tax systems in two ways - by fabricating the effects of a medical condition to get disability benefits, saying he was unfit for work, and then blatantly working in live stage shows and failing to declare his earnings. He even went on to produce a YouTube video of his many female impersonations and featured in a three-page spread in Midlands Zone magazine.

This prosecution will send a strong message that along with our partners in DWP we will bring those stealing from the UK economy and the British taxpayer to justice.
Senior DWP Fraud Manager Sian Fellowes said:
Benefit thieves are costing the taxpayer almost £1 billion per year. Disability Living Allowance is intended to help people who have severe difficulties with their care and mobility, and it is clear that in this case no such difficulties existed. We will continue to investigate allegations of benefit fraud very rigorously and bring people who abuse the benefit system to justice.
Hawthorn claimed disability benefits from the DWP for the past 10 years to which he was not entitled and failed to declare his earnings to HMRC.
Published 24 August 2013