Government Technology Innovation Strategy
Published 10 June 2019
1.

Ministerial Foreword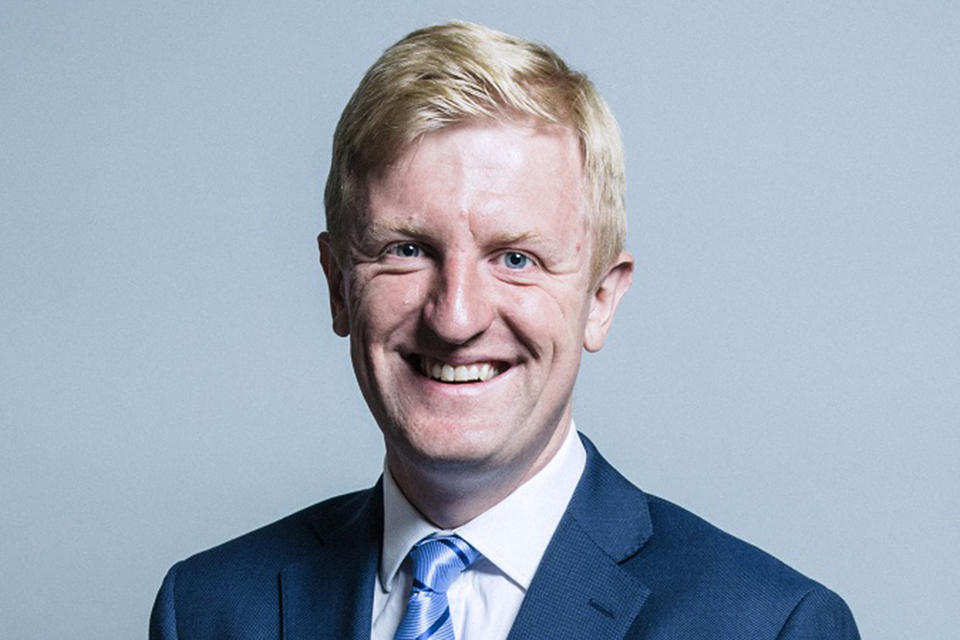 The age of the internet is the age of opportunity.
Companies in every sector compete to give us the best user experience. With every tweak and iteration, we benefit and our expectations rise.
Citizens don't have an option when it comes to interacting with government. We provide services which no one else can. It is the duty of a government to serve, and it's in everyone's interests that government serves with excellence. For me, excellence relies on innovation and the judicious implementation of new technologies.
I believe we can do this. Our foundations are strong. The work we've done over the past few years, underpinned by our user first philosophy, has made the UK's public services some of the most digitally advanced in the world. For this, we've been rightly praised and held up as an exemplar. Our work has been replicated by other governments and won numerous awards.
The Technology Innovation in Government Survey, published last summer, showed that departments across government are already exploring or using emerging technology.
For example, the Department for International Development is using Artificial Intelligence (AI) and satellite technology to provide better population estimates. This can help to improve the planning and delivery of aid operations and vaccination projects.
GOV.UK, government's website, uses supervised machine learning to help organise content so that it is readable to technologies of the future. It's possible to see or hear our progress in this area now: if you ask the voice assistant technology Google Assistant how to renew a passport, you'll be informed by GOV.UK content.
We also benefit from a thriving tech sector which attracts brilliant people and billions of pounds of foreign investment. Last year, the UK tech sector attracted £6.3 billion in venture capital investment, outperforming the rest of Europe.
The UK is in a great position. We have a lot going for us and much still to gain. I want us to go further in digital, especially with emerging technology and innovation.
The Government Technology Innovation Strategy is the next step. While the survey was encouraging, there is certainly room to improve coordination and establish a more joined-up approach. This strategy is not a definitive statement of our position or action on emerging technology - the speed at which the emerging technology landscape is changing means we will continually need to refresh and review our approach. But for now, it plays back the months of engagement we have undertaken across government, academia and industry, and describes the foundations that each government organisation will need to best use emerging technologies. This document will guide government departments as they prepare their plans for the Spending Review.
Alongside the strategy, I'm proud to share more of our work and plans in 3 key areas. First, I am launching the first Guide to Using AI in the Public Sector. Its creation follows a review of the use of artificial intelligence (AI) across government, conducted by the Government Digital Service and the Office for Artificial Intelligence, and drawing on external expertise from the sector. Second, I am announcing the launch of Spark, a marketplace for technology innovation that will allow the public sector to more easily find and buy innovative solutions using emerging technologies, which will be particularly helpful for SMEs in the GovTech sector. Third, jointly with the Department for Digital, Culture, Media and Sport (DCMS), I will be taking steps to ensure the safe and effective use of digital identities across the economy.
I am confident that this strategy and these measures, which support the aims and ambitions of the Industrial Strategy, will ensure that when it comes to technology innovation in government, we will head with focus into a bright, modern future. One which ensures that the work we do will benefit citizens, our economy and the whole public sector.
Oliver Dowden CBE MP
Parliamentary Secretary (Minister for Implementation)
2.

Introduction

Technology is evolving rapidly. There is a new set of emerging technologies that could revolutionise the way services are designed and delivered to citizens and businesses, leading to seamless, intelligent services that are more tailored to their needs.

Our modern Industrial Strategy sets out the Government's ambition to make the UK the world's most innovative economy, and place us at the forefront of the technologies of the future. This means realising the potential of emerging technologies for all, including through delivery of high quality public services.

The UK is a world leader in using innovative techniques enabled by technology to deliver outstanding public services. The Government Digital Service (GDS) was created in 2011 to support this work. Since then it has helped organisations across government to transform and design their services around the needs of users.

Innovate UK defines an emerging technology as "one that is still emerging from, or has only recently emerged from, the research base [which] allows you to do something that was not possible before, or was only possible in theory; and, because of this, it disrupts existing markets, and leads to new ways of improving our lives and new sources of wealth generation."

This strategy focuses on emerging digital technologies increasingly being used across government, such as machine learning and virtual reality. It does not focus on sector-specific technologies such as advanced materials or health.

Public services in the UK are well placed to take advantage of these emerging technologies. To achieve our Industrial Strategy ambition of making the UK the world's most innovative economy, we must build on the excellent research base and technology sector in the UK, and the robust framework that GDS created for delivering public sector transformation.

At the same time, the opportunities, challenges and risks of using emerging technologies to deliver public services are not fully understood. Therefore, after extensive research, we published the Technology Innovation in Government Survey in August 2018, which showed how emerging technologies are being used across government. It captured the types of digital technologies being explored, how teams were using them and how their work links in to the wider innovation work across government.

To build on these insights, GDS and the Office for Artificial Intelligence (OAI) worked together to deliver the Artificial Intelligence for Government Review that was announced in the Budget of October 2018. The Review worked with teams across government to identify potential uses for AI and understand the barriers that exist to more widespread use. The first step in this direction is to make sure government has a practical guide to understand, develop, and use these technologies in a ethical, safe and fair way. A guide to using artificial intelligence in the public sector, meets this ambition and is being published alongside this strategy.

Ministers and officials have also conducted significant engagement across government and the wider public sector to understand the opportunities and challenges of wider deployment of emerging technologies in our services. An important part of this dialogue has been with the devolved administrations and their digital leaders, based on memoranda of understanding with the Scottish Government and the Welsh Government, with one due imminently with the Northern Ireland Civil Service. We have also met with key external stakeholders, such as TechUK, the Confederation of British Industry (CBI), the Institute for Government and The Alan Turing Institute.

This Strategy shares the findings from these consultations and summarises what is happening across government to respond to the challenges that teams currently face. It outlines some actions that we will take to tackle these challenges further. In doing so, it articulates the foundations required for innovation using emerging technologies to thrive.

This document is not an exhaustive list of what we will do with emerging technologies over the coming years. It is instead a framework that departments should reference as they develop their plans for the Spending Review.

The Strategy is structured around the themes of people, process, and data and technology.
People: having the right skills and culture
We want to make sure that the people who are leading and delivering public services can continue to find opportunities for technology that help meet user needs. To do this, we will need to recruit and retain specialist professions as well as training our current staff. We need to develop leaders who build empowered, multidisciplinary teams and encourage experimentation and proportionate risk-taking in the Civil Service.
As part of this, we will:
create data-literate civil servants through world-class training such as the GDS Academy, the Data Science Partnership, and using the outputs of the upcoming Public Sector Data Science Capability Audit

establish a pipeline of digital talent to all levels of the Civil Service, including continuing to improve the way we present government digital careers and developing a pathway to more junior technical roles by doubling the number of digital, data and technology apprenticeships we recruit centrally

empower leaders to understand and exploit technology innovation through training provided by The National Leadership Centre

explore seconding senior Civil Service leaders into industry to allow them to witness the benefits of a culture of experimentation and empowering them to adopt these practices when they return to government
Process: providing an environment for experimentation
We need to make sure that government's procurement and business case processes promote innovation using emerging technologies. Part of this will involve finding effective ways to scale successful solutions, in order to make services better and more efficient.
As part of this, we will:
review the application of the business case process in digital projects and update our Agile Business Case Guidance to advise teams on how they can make the case for funding on a digital service or programme

launch Spark, a new marketplace for technology innovation, which provides government with an open and agile approach to deal with emerging technologies and their suppliers

look to increase the use of challenge-based procurement methods where appropriate, and continue to explore how we can expand on the present success of the GovTech Catalyst
Data and Technology: structured data and up to date technology
Public bodies need to access and analyse data safely and efficiently to benefit from emerging technologies and capture insights on their use. We need to use flexible technology components and platforms to create an environment where emerging technologies can be used and integrated at scale. Finally, we must continue to develop effective and transparent technology standards to protect users and share best practice across government.
As part of this, we will:
harness insight from increased access to valuable data and use the upcoming National Data Strategy, being led by the Department for Digital, Culture, Media and Sport, to take a coherent and strategic approach to data

tackle our legacy technology by working to understand the scale of our challenge across government, and put in place plans to continuously improve our technology estate

update standards and guidance to drive consistency and explore how we can share best practice in emerging technology use to give teams the confidence to experiment
AI for Government Review: Investment areas and a guide for the public sector
In the Budget 2018, the Chancellor announced the AI for Government Review. It was conducted by GDS and the Office for AI (OAI), and sought to identify new opportunities for using AI in the public sector to drive public sector productivity.
The review identified key barriers and enablers to AI adoption, and a number of areas where the application of AI across government could improve services and make them more efficient. These could include using the power of AI to:
conduct intelligent inspections and detect fraud
improve services for users, for example by analysing large amounts of written content to spot patterns and change services accordingly
improve information triage, such as rejecting incomplete forms or routing enquiries to the right place
The review also produced the first guide to using artificial intelligence in the public sector.
3.

People

Harnessing the power of technology, whether emerging or mature, relies on civil servants understanding how technology can address the problem they are trying to solve. We need to understand the needs of the users we are serving, whether it is citizens, businesses or public sector colleagues. This is our first priority as we consider the skills needed to maximise the positive impact of emerging technologies.
Recruiting, retaining and training technical skills
Across all sectors of the economy, the pace of digital transformation is pushing fundamental changes in the capability requirements of organisations. Government is no different. To capitalise upon the opportunities presented by emerging technologies, we need to continue to develop our workforce and recruit and retain people across a range of disciplines.
Where we are now
In 2017, the Government Transformation Strategy set out our ambition to create one of the most digitally skilled populations of civil servants in the world. We have taken significant steps towards achieving this goal. People are at the heart of our Industrial Strategy and we are committed to making sure civil servants have the skills for jobs shaped by next generation technology.
Since its inception, GDS has worked with departments to recruit creative and engaged people to drive the digital transformation of government. It leads the government's Digital, Data and Technology (DDaT) Profession, which helps departments across central government develop their digital capability and to recruit, develop and retain the people and skills they need to transform public services.
The Digital, Data and Technology Capability Framework helps make recruitment consistent and provides civil servants with a clear structure when building a career in digital, data and technology roles. Well defined job roles and pay grades allow departments to pay market rates for specialists, and provide development pathways so people are able to grow in their roles.
The Digital, Data and Technology Fast Stream programme and our apprenticeship schemes provide talented university graduates and school-leavers with the opportunity to join the Civil Service in specialist roles. The programmes jointly received over 10,000 applications last year. In 2018, the Software Developer Accelerated Apprenticeship Programme was launched to meet the growing demand for software developers. It offers civil servants and applicants from outside government the opportunity to train as a Junior Software Developer in a year.
The GDS Academy provides in-house training for public servants who want to update their digital skills, and has trained over 10,000 people to date. To meet future needs, it has recently launched new courses such as the Introduction to artificial intelligence in government, and the Emerging Technology Development Programme which is a 10 week intensive training course in a specific technology.
The Data Science Accelerator programme helps public sector analysts develop their data science skills by partnering them with experienced data scientists to work on real projects. The programme has produced some brilliant results, from developing a prototype to tackle corporate tax fraud to building a mechanism to understand the impact of education reforms on the employment prospects of young people.
Challenges
As the pace of technological change increases and the demand for emerging technology solutions grows, so do the skills and capabilities required to use them. The need to attract talented people to the public sector has not diminished, and neither has the need to continue investing in their development.
Emerging technologies are data-intensive, in that they both use and create a lot of data. Therefore, it is important to understand the data surrounding the technology, as well as the technology itself. Government has a large analyst profession that is able to process data, and experienced data scientists who can analyse data once it is ready to use. However, we have a much smaller community of data engineers who build the infrastructure for data scientists to use. This includes building architectures such as databases and large-scale processing systems. The AI for Government Review found that the need for this broader technical skill set is often not recognised across government.
When departments lack the technical knowledge about specific emerging technologies, there is evidence that they increasingly rely on third party contractors. We need to provide new training opportunities and make sure that there are real opportunities for teams in government to practice these skills by working on meaningful challenges. This will require a coordinated approach to capability building.
Making full use of emerging technologies requires non-technical people at all levels of government to understand their potential to transform services. Civil servants in all professions, such as policy, HR and finance, will need to think more systematically and creatively about how they can reimagine policy or service design as a result of emerging technologies.
Looking forward
Creating data-literate civil servants through world-class training
As government departments develop their capability to better respond to changing needs, they must increasingly build data literacy into their training and development frameworks.
The Data Science Partnership, led by GDS and the Office for National Statistics' (ONS) Data Science Campus, is currently undertaking a Public Sector Data Science Capability Audit to understand the current picture of data science capability across government and the wider public sector. It will make recommendations later this year on how we can upskill the analytical workforce across government with more specific data science skills.
Based on the results of the audit, GDS and ONS will explore a range of training opportunities to develop both data specialists, and data skills among non-specialists. This will include giving government statisticians, operational researchers and other analysts the opportunity to develop and apply data science skills to their own areas. This will help bring innovative tools and techniques to existing analytical work. The GDS Academy will continue to provide courses that help decision-makers appreciate the power of data in government transformation and how best to work effectively with data professionals.
Establishing a pipeline of digital talent for all levels of the Civil Service
We will continue to develop the Digital, Data and Technology Capability Framework and improve the way we present digital careers in government to entice top technical talent into the Civil Service at all levels. We will keep working on how we recruit to ensure it is fair and transparent and that we are attracting a diverse pool of applicants that represent the people we seek to serve.
We believe those new to the Civil Service and digital roles should have the ability to get widely recognised qualifications. As part of this, we will double the number of apprentices that we recruit into specialist digital roles to build our pool of junior talent. This will make sure that we benefit from talented people, who in turn can build their passion for public service while taking their first steps in a new digital career.
Case Study: Developing new skills in local government
The Ministry of Housing, Communities and Local Government (MHCLG) gave Oxford City Council £80,000 from the Local Digital Fund to explore how councils could use chatbots and artificial intelligence to improve the delivery of local public services.
The Local Digital Fund was designed to support collaborative projects across local government and is available for public sector organisations that are signed up to the Local Digital Declaration. The Declaration outlines a shared ambition for the future of local public services. It was published in July 2018, was co-written by 45 local authorities, sector bodies and government departments, and based on the Government Service Standard. So far, it has been signed by over 160 public sector organisations.
Oxford City Council's project summarised the available options for use of chatbots and created a way to evaluate potential solutions. Oxford also produced evidence, including case studies, to help councils develop business cases for using this emerging technology.
As a result of this funding, the project team (made up of 12 council partners) have:
used the Digital Outcomes and Specialists Framework to procure a digital agency for the first time
trained staff through the GDS Academy 'Agile for Teams' course to give them an understanding of agile and service design techniques and worked with their digital agency to provide user research training to council employees
undertaken user research interviews for the first time, and developed a set of tools to become more self-sufficient in this area
worked collaboratively to support each other and share the outcomes of their research
worked in the open and made all their materials available, enabling other local authorities and organisations to benefit from their findings
Leadership and a culture of innovation
In order to decide whether new technologies provide the best solution for a problem, teams need the opportunity to experiment with potential solutions and to learn. The future of public services relies on a culture where good ideas are encouraged and rewarded, and new processes to enhance public services are constantly being created and refined. This requires leaders who lead by example and promote an innovative environment.
Where we are now
The formation of the Digital, Data and Technology Profession in 2016 accelerated the process of increasing technical competence. By building skills and delivery expertise, setting standards, and professionalising government digital activity, it has created a more consistent culture across departments.
Introducing Agile methodology and the principles behind it, such as transparency, teamwork and regular testing, has had a significant impact across government. Where this culture shift has happened, it has generated more creative and collaborative working environments, which are defined by their ability to deliver at pace services which are effective, good value for money and meet user needs.
A culture of innovation depends on taking a measured approach to risk. In 2018, we launched the GovTech Catalyst to allow public sector organisations to take safer risks, by making it clear that some projects will be stopped from the beginning and limiting the amount of money spent on them.
Government communities of interest, such as the data science community and the blockchain community, meet regularly to allow practitioners and interested parties to engage in active discussion and share learnings about particular technologies.
Courses such as the Hands on Agile for Senior Leaders by the GDS Academy allows non-DDaT leaders to develop a comprehensive understanding of the government digital, data and technology landscape. It introduces them to agile principles and methods, and helps them to understand the importance of user research and user needs. It also provides practical guidance on how they might act as role models for culture change when they are back in their home departments. The Local Digital Collaboration Unit from MHCLG are working alongside GDS Academy to develop a similar offering to local government leaders such council leaders, chief executives and heads of service.
Challenges
Our engagement revealed there is more we need to do to enable our leadership and workforce to be more innovative and creative.
We know that the concept of innovation is gaining more and more traction in departments. However, there is also a sense that it is the responsibility of specialist teams or an 'Innovation Lab.' Innovation is rarely viewed as something that all civil servants should feel part of. This can inhibit the growth of a culture where change and experimentation are viewed as the business-as-usual of government and, as a result, new interventions may struggle to gain early support.
We should also share learnings more readily, otherwise we will struggle to build an open culture around technology innovation in government. The Technology Innovation in Government Survey found that many experiments with emerging technologies were happening in isolation, and that teams were not incentivised to share their learning. We've also seen a reluctance to talk about failure. Small-scale failures and the learning that comes from this are vital to the agile process and creating brilliant public services. We have heard from our engagement that suppliers also want to share their innovative work with the rest of government and we want to encourage this where appropriate.
Our engagement has suggested that the Civil Service is still developing a culture which encourages teams to think of new ways to improve their services, be open to innovative solutions, and gives teams the freedom to experiment. Leaders will also increasingly need to make knowledgeable and objective decisions about risk, particularly where there is significant uncertainty about outcomes.
There is also more to do in helping leaders to fully grasp the transformational opportunities provided by emerging technologies, and at the same time empower them to identify appropriate opportunities for their use rather than being enticed by the latest solutions. Discussions across government and industry also suggested that many departments and services need to invest in fixing the difficult and long-standing barriers to adopting emerging technologies, such as legacy technology systems, which often exist within their departments.
Looking forward
Sharing learnings openly and across sectors
We will also explore how best to bring together the growing community of technology innovation champions across government. This will help share learning between teams across government, allowing solutions to be shared, best practice to be replicated, mistakes not to be repeated, and opportunities for collaboration identified.
We want to make it easier for professionals at all levels to move between government and innovative technology firms and spread best practice. We will explore ways of seconding senior Civil Service leaders into industry, to allow them to witness the benefits of a culture of experimentation and empowering them to adopt these practices when they return to government. We will also look to bring people in from the tech industry to help government identify the best opportunities for using emerging technologies.
Empowering leaders to understand and exploit technology innovation
Our most senior leaders will be able to experience the issues that arise when leading technological transformation projects through training provided by the National Leadership Centre. Leaders will be able to explore the opportunities and challenges that public services will face as technology changes, and how government should respond.
We will also continue the excellent work of the What Works and Policy Lab teams. These teams use the latest methods in trialling and evaluation to help senior leaders develop and test new technologies, as well as to understand their impact. Their work supports a culture of experimentation, co-creation, and collaboration among senior leaders.
We will continue to work with a broad range of academics from our excellent universities through the work of the Open Innovation Team (OIT). Over the 3 years it has been running, the OIT has delivered more than 50 collaborations with experienced academics in an effort to apply the most cutting edge thought leadership to public sector challenges.
Case Study: Experimentation and 'learning by doing' at the DVLA
The Driver and Vehicle Licensing Agency (DVLA) has become one of the most progressive adopters of emerging technology across government. It has a number of pilots and proof of concepts under way, from virtual reality and simulation to voice computing with virtual assistants.
Many of these innovations have already enhanced user experience and made services more efficient. For example, the Alexa voice assistant has been used over 45,000 times by over 20,000 unique users since its launch in 2017.
The DVLA recognises that creative people are key to continuous innovation. It has achieved success by focusing on developing in-house tech talent, only bringing in external expertise when necessary. To nurture in-house talent, they offer apprenticeships and formal masters courses, as well as practical onsite training.
The organisation is also using fun approaches to engage and inspire candidates. Their 'Scalextric Challenge' is an internal, extra-curricular activity that challenges staff to develop innovative software solutions which capture live data from a sensor fitted to a moving Scalextric car. Participants then use that data to provide value in terms of insight or service improvement. The challenge is designed to help the DVLA anticipate future changes in technological capability such as autonomous vehicles, and it teaches internal teams new skills.
Case Study: Department for Food and Rural Affairs (Defra) Emerging Technology Radar
Defra's Digital, Data and Technology Services (DDTS) is responsible for providing insight and advice on emerging digital technologies. The Innovation Team at DDTS created the Defra DDTS Emerging Technology Radar. It allows information from continuous horizon scanning of technology trends based on business priorities to be analysed and presented in a simple picture.
The radar shows the 50 most relevant emerging technologies for the Defra group, categorised by strategic area, business impact and maturity. This allows Defra to prioritise its resources on the technologies that promise the most transformational opportunities and avoid spending money on technologies that are immature or less relevant. The radar combines:
scale (over 1800 technologies are considered)
expertise (a virtual team included external market consultants, technical experts and business representatives)
evaluation (a model to evaluate which technologies should be included on the radar)
The radar has become a critical tool for exploring and investing in emerging technology within the Defra group. It has been a challenge to produce, but has proved itself to be an incredibly effective tool for driving technology-enabled business innovation.
4.

Process

We use long-established processes in government to ensure we deliver good outcomes, provide value for taxpayers' money and manage risk. Whether developing technology solutions and services in-house or buying them from outside government, we need to make sure that these processes encourage innovation as part of business-as-usual.
Funding and scaling technology innovation
Understanding the potential impact of emerging technology use means that both the public, private and research sectors must continue experimenting with them. We need to make sure that government has appropriate ways to fund this innovation and then scale successful solutions.
Where we are now
DDaT capability in government has grown exponentially in recent years. This has led to the creation of multidisciplinary teams who work independently or with suppliers to build digital services.
Over the last year, we've also seen a significant increase in the number of innovation teams and labs in government. The Innovation Dojo in the Department for Work and Pensions (DWP) experiments with new technologies to solve pressing business problems. The Defra Innovation Team is split into digital, data and technology and seeks to educate the department with information about new technologies and innovative techniques. There are also new innovation teams and labs at HM Revenue and Customs (HMRC), the Home Office, the Department for Transport (DfT) and more.
The creation of these teams show that departments are eager to understand the opportunities and challenges posed by new technologies.
Challenges
Our engagement suggests that these teams can struggle to access funding for projects involving emerging technologies.
Currently, the way in which business cases are applied requires a high degree of upfront certainty in terms of the eventual costs and benefits of a project. However, there is a degree of uncertainty inherent to digital transformation programmes, as highlighted by recent research from the Institute for Government. Failure to provide a convincing business case with a definitive output, cost benefit analysis, and commitment to deliver against certain parameters can often lead to the case for funding being rejected.
Another reason why teams can struggle to make business cases for emerging technology solutions is because of the lack of examples of emerging technology use at scale in the public sector. Both the AI for Government Review and the Technology Innovation in Government Survey showed that many projects using emerging technologies are at pilot and proof of concept stage, but few have been scaled and operationalised. The right conditions need to be in place to successfully scale a new solution. This includes funding, senior sponsorship, usable data, and the technical architecture that allows us to integrate the solution.
The AI for Government Review found that the lack of a clear way for departments to share funding discourages them from collaborating on mutually beneficial projects. It showed how teams struggle to scale AI solutions because of a lack of funds for the ongoing upkeep of their models, or to put proof of concepts into use at all.
Looking forward
Ensuring our funding processes support innovation
We will review the application of the business case process in digital projects. Based on these findings, we will update our Agile Business Case Guidance, which advises teams on how they can make the case for funding while using agile methodology for a digital service or programme.
We have seen how the use of recently emerged technologies at scale, such as cloud computing, have radically transformed government. Therefore, we want to continue exploring how best to build scaling into projects from the beginning, for example, by continuing to update the guidance we provide on integrating and adapting technology.
Case Study: Testing and learning at DWP
The DWP Innovation Dojo is an agile delivery team set up to provide a safe and immersive way to quickly experiment with innovative technological solutions and test hypotheses to solve real business problems. By using techniques such as design thinking and exploring the problem as a multi-disciplinary team, the Dojo provides DWP with the capability to build prototypes quickly with an agile, 'fail fast' mentality.
The Dojo works on different lines of business active at DWP, and allows third party suppliers to help each business team assess their specific challenges and explore solutions for problems they'd previously struggled to make progress on. At the same time, it helps to increase exposure to emerging technologies and test new ways of working, without the usual difficulties of mobilising individual projects.
The team has already tackled several high profile problems in spaces such as payments, fraud and error, and online trust. These included trialling emerging technologies like AI and distributed ledgers. The team has a core principle of continuous engagement and feedback by holding weekly demos, which ensures transparency and collective development of the solution beyond the innovation stage.
Procuring technology innovation and supporting the GovTech sector
GovTech is a new industry sector where startups and more established technology firms deliver innovative technology-based solutions to help solve public sector problems. The UK hosts one of the fastest growing GovTech markets in the world, with an estimated worth of £6.6 billion in 2017.
While we have grown capability in government to allow us to innovate in-house, there are many situations where we should benefit from innovation from the private sector and our research institutes. Nurturing the GovTech sector through our procurement practices will not only make sure that we benefit from its innovative solutions, it will also promote competition among our suppliers to provide value for money and support the thousands of startups and small and medium sized enterprises (SMEs) which make up the backbone of our economy. It will also help us achieve the ambition outlined in the Industrial Strategy to make the UK the best place in the world to start and grow a business.
The UK's GovTech companies are highly creative and are increasingly shaping their services to meet public sector challenges. There is strong growth potential in the global market for these services, as governments around the world respond to the opportunities and challenges presented by rapid technological change and the need for greater security and transparent data ethics in new technology solutions.
Where we are now
GDS and the Crown Commercial Service (CCS) transformed the way the public sector buys digital and technology services through the Digital Marketplace, which makes it simpler, clearer and faster to buy what they need. The process of applying to become a supplier has also been made simpler and faster so that businesses of all sizes can work in the public sector. As of the end of March 2019, the UK public sector has spent £5.7 billion through the Digital Marketplace, 43% (£2.5 billion) of which has been with SMEs. That's the equivalent of £1.29 in every £3 spent going to SMEs.
Larger suppliers continue to provide an important service to government, helping wider digital transformation and giving smaller suppliers the opportunity to partner and scale.
Building on our Industrial Strategy commitment and following the lead of the pioneering Scottish CivTech programme, we launched the GovTech Catalyst in 2018 to find innovative solutions to public service and policy delivery challenges. GovTech Catalyst competitions help the public sector find and work with cutting edge technology firms. Using the Small Business Research Initiative (SBRI) funding process, public sector organisations submit challenges to the external GovTech market and experiment with the solutions proposed by external suppliers. There has been high demand for the programme, with 93 challenges submitted by the public sector and over 416 companies applying to solve them.
This table shows how GovTech Catalyst has attracted a diverse range of suppliers who are not used to working with government:
| Type | % of suppliers |
| --- | --- |
| SMEs | 92% |
| Small (fewer than 50 employees) or micro (fewer than 9 employees) | 67% |
| Younger than 5 years old | 36% |
| Based outside London and the south-east | 60 |
Case Study: Tracking waste at Defra through the GovTech Catalyst
Defra was one of the first successful applicants for GovTech Catalyst funding. They wanted to find an innovative solution to help them understand what happens to waste in the UK from the moment we put something in the bin, to its journey through the waste system. This was to help us maximise the value we extract from waste and protect against illegal dumping and fly-tipping.
Defra received 51 applications from suppliers when they opened the competition to market. These included proposed solutions that involved AI and blockchain, as well as new operating and governance models. Defra and the GovTech Catalyst team narrowed these down to five. The experimental nature of the programme meant that when a proposal or its technology was shown to not be viable, the challenge owners could abandon it quickly and at low cost.
The programme has introduced the department to a procurement route that promotes experimentation and risk-taking. It has also proved its ability to bring emerging technology solutions into departments. After looking at the lessons learnt at the end of phase one, the challenge owner understood they need to focus on creating an ecosystem of potential solutions, rather than just one. This wouldn't have been realised without the SBRI funding mechanism and the support of the GovTech Catalyst team.
There are other ways for government to commission services that promote innovation and experimentation as part of the procurement process. The Government Commercial Function (GCF) understands the role it can play in driving innovation, and has developed a number of tools and standards to make sure procurement is another way that government can access innovation.
GCF has recently updated the commercial operating standards for government. These standards set expectations and make the planning, management and execution of commercial activities consistent. The standards provide direction and guidance for commercial teams on how to engage better with the market and make sure there is successful management throughout the commercial lifecycle. They make sure contracts and relationships with suppliers provide value for money and deliver high quality public services.
We have also published guidance to help government procurement teams to modernise their ways of working. We created the ICT Commissioning Playbook in partnership with the Organisation for Economic Co-operation and Development (OECD), which shows how procurement processes should work with agile methodology.
We published the Outsourcing Playbook in February 2018. This was the result of more than 1,400 hours of joint working with suppliers, trade bodies and senior officials from central government departments. The Playbook aims to give government procurement teams consistent guidance and shows them where different approaches may be necessary. This helps us get more projects right from the start. It creates robust procurement plans, shows us how to engage better with the market, and helps us be ready for the rare occasions when things go wrong.
The Playbook also sets a new expectation that all central government departments will publish their commercial pipelines.
Challenges
Our engagement and consultation with government departments found several key issues that we need to tackle to make sure that we buy in a smart way from the GovTech sector.
It is more difficult for small, young GovTech companies to thrive, as they do not have the experience of working with government compared to the larger, more established technology firms. This can make it hard for them to find opportunities or know who to approach with an innovative solution to a public sector problem. Many do not have the resources for long tendering processes and do not have the track record that some procurement teams look for.
We also found that when government co-creates a solution with smaller or newer firms, working out who owns the intellectual property or how it is divided may need more resources and expertise than the firm has available. The current approach to retaining intellectual property on frameworks like Digital Outcomes and Specialists on the Digital Marketplace can also discourage some suppliers.
We know that the way procurement rules are interpreted and used can be a bigger barrier to innovation than the rules themselves. For example, we need to move away from thinking that we know what a solution to a challenge is before any work is done. Although learning and experimentation phases take longer than jumping to a predefined solution, taking the time to experiment means that we will ultimately have a better solution.
Case Study: Disrupting traditional procurement at the Ministry of Defence (MOD)
The MOD wanted to use immersive technology to update the group training it offered to frontline personnel from different disciplines. This would allow participants to jointly experience a pressurised 'real life' deployment in the safety of a controlled training environment.
Military procurement has been a relatively closed process, which has reduced the number of potential suppliers and so limits access to innovative solutions. To change this way of doing things, they analysed the market to find new suppliers. The project was then put to open competition through the European tender platform (OJEU). To make sure that they did not discourage the most innovative ideas, the commissioning officer made sure that the project requirements were not too strict or prescriptive.
This open approach gave suppliers the opportunity to be as creative as possible. The winning supplier was an SME who offered a solution that was far more innovative than any solutions than the team had thought possible at the outset of the process. The project is now being delivered successfully.
Looking forward
Continuing to make government a startup friendly customer
We want to make it easier for suppliers of all sizes to help government meet its changing technology needs. To do this, suppliers need a flexible, adaptable way to sell to government, with a quick and easy application process which can be done at a time that suits them.
To meet this demand, we are launching Spark, a marketplace for technology innovation. Spark provides a route to market for new technology products including technologies like AI and virtual reality. Spark will help enable growth in the UK technology sector, making it easier for SMEs to access government customers and improve the ease and speed at which government can access proven new technology.
To join Spark, suppliers have to prove that their product is based on a new or innovative technology which will lead to either 'radical' or 'disruptive' innovation. Suppliers can apply to join Spark at any time, instead of waiting for an annual application window as with many current frameworks. It also gives suppliers a place to sell proof of concepts more widely, providing a way to scale successful solutions across government.
Public sector buyers will benefit from access to proven innovative technology solutions. Buyers can find suppliers to invite to compete to solve their particular challenge. Suppliers are notified when there are new opportunities related to their subject area of delivery method, which means they won't miss out on opportunities to work with the public sector.
Recognising that public procurement provides important opportunities and sources of finance for innovative businesses, we aspire to make our current procurement processes more flexible and manageable for smaller companies, following the example of the Defence and Security Accelerator (DASA). DASA achieved a quick 3 week turnaround in some procurements with a shorter, 10 page contract. We will also look at our approach to intellectual property in solutions that have been developed with suppliers, while accepting that it may vary depending on the conditions of the procurement.
Co-creating innovative solutions with the market
The GovTech Catalyst demonstrates the benefit of working with suppliers to find solutions to public sector problems. We will explore how to build on the success of the programme and promote this approach more widely in government, along with the SBRI programme, so that more departments use pre-commercial procurement processes.
We will look to use problem-based and outcome-led procurement methods to make sure experimentation is part of the procurement process. We have several options for doing this under the current procurement rules, including:
innovation partnership procedures
design contests
competitive dialogues
competitive procedures with negotiation
These procurement methods give suppliers the opportunity to collaborate with government, and will develop their understanding of government processes and how to suggest new and innovative approaches.
Empowering procurement professionals to innovate
We want to make sure government procurement professionals have the right skills for the digital age to understand the market, champion new growth areas and encourage innovative approaches to solving public sector problems. We will continue to upskill our procurement professionals with knowledge about technology and modern procurement methods. We will encourage procurement teams to understand their market better, so they can make potential suppliers aware of opportunities and connect public sector buyers with potential solutions.
We are also developing new Guidelines for AI procurement as part of a collaborative effort between DCMS, the OAI and the World Economic Forum. They will be piloted with government departments in Autumn 2019. The guidelines bring together best practice in existing procurement processes in an accessible way that focuses on actions. They also address ethical considerations and the responsible adoption of emerging tech, such as AI, from the procurement stage through to quality control and evaluation mechanisms.
Case Study: Innovation Partnerships used by the Dutch Government
The Startup in Residence programme at the Dutch Ministry of Interior and Kingdom Relations uses the Innovation Partnership procedure to help startups provide innovative solutions to public sector challenges. The startups that are accepted onto the programme are given intensive training, mentors, working space, and access to government networks on top of 25,000 Euro of funding to develop their solution.
The programme recently launched a challenge that focused on land owned by the Dutch Government. This land is mostly leased to farmers who must follow a construction plan that specifies what crops they are allowed to grow on it. The Government wanted insight into how the land is used and a way to make sure that farmers were following their construction plans. The startups that applied proposed several solutions involving the use of technologies like satellite data and machine learning.
The challenge was launched alongside three others on how to increase digital inclusion, how to meet flexible housing needs and how to reduce households' dependency on natural gas. In total, more than 90 startups have applied to solve these challenges.
Once a solution is developed and chosen, the programme will allow the Dutch Government to directly procure from the chosen supplier without going out to an open competition. The startup is financially supported to continue developing and scaling the solution, and the Government can quickly use it. This closes the gap between the research and development phase and the commercialisation of a solution.
5. Data

and Technology

Strong technical infrastructure and access to useful data are key to supporting the people and processes that will help us maximise the value of emerging technologies.

We need:
data that we can share appropriately to helps us to provide more convenient and personalised services to users
technical infrastructure that can adapt and evolve as our needs and the needs of our users change
standards that encourage consistency across government and make sure that we use technologies ethically and securely
Useful, accessible data to create service improvements
Advances in how we collect and analyse data are revolutionising how we live and work. In government, we handle huge volumes of data about users, from the data they give us as part of accessing a service to the data we gather on how they use a service. We also hold data on the services we provide to the country, such as open, authoritative records of school inspection results, and information on public libraries, bank holidays and travel advice.
We use this data to access insights on how to improve public services and deliver greater value for money. For example, by looking at how users navigate through digital services on GOV.UK, departments can understand how best to present their information online.
Many emerging technologies use and produce huge volumes of data. Therefore, it is more crucial than ever that we address the data challenge in government.
Where we are now
Data has long been recognised as a critical resource for delivering more efficient and effective public services that respond to user needs. We have therefore started to take steps to maximise the benefits of data with DCMS as policy leads under the strategic oversight of the cross government Data Advisory Board (and Data Leaders Network).
Sharing data between teams and departments will help us to deliver better public services. In January 2019, the OAI partnered with the Open Data Institute (ODI) and Innovate UK to explore the potential of data trusts. The ODI developed three pilot projects that focused on how we can increase access to data while retaining trust. These projects focused on diverse challenges: tackling illegal wildlife trade, reducing food waste, and improving public services in the Royal Borough of Greenwich. The ODI published its findings and recommendations from this project in April 2019.
Use of the Digital Economy Act 2017 to make data available to others outside of the public sector for research purposes is a crucial area of focus. Publishing open data remains a priority in order to increase transparency, drive efficiency, and boost economic growth. The cross-government Data Advisory Board was established in 2017 to oversee a strategic vision to improve the quality, access and use of data.
It is crucial that users have confidence that we are using data about them appropriately and securely, and that they can trust the data we publish about how government works. The Data Protection Act 2018 implemented the General Data Protection Regulation (GDPR) and provided the public with increased rights over their data. In 2018, we also established the Centre for Data Ethics and Innovation, a new advisory body led by an independent board of experts. The Centre will investigate and advise on how we govern the use of data and data-enabled technologies to maximise the benefits of data and AI for our society and economy.
The Geospatial Commission is an expert committee within the Cabinet Office that was set up to advise government on the most productive and economically valuable use of geospatial data, and how to deliver this. Initial estimates suggest that this value could be up to £11 billion per year for the UK. The uses of geospatial data are already transforming services across the private and public sectors, helping to deliver economic growth and increased productivity. The Geospatial Commission's Annual Plan 2019 to 2020 set out the range of activities that will be launched this year to develop the UK's National Geospatial Strategy.
Government plays a unique role in validating identity, which is vital for the efficient administration of government and also to individuals as they go about their daily lives. For example, GOV.UK Verify is a secure way for people to prove who they are when transacting online. There is broad agreement within government that digital identity is a major enabler to the digital economy. It is a critical part of developing a digital economy where complex transactions, such as mortgage applications, could be offered fully online without compromising security.
Challenges
While there has been lots of activity and progress on data in recent years, we know there is more to do.
To understand what data is most useful for improving our services or building new technologies on, we need to understand what data government holds and where it sits. There is some work underway to solve this challenge, but we need to make sure it is part of a coordinated effort to avoid it becoming an isolated pocket of good practice.
The AI for Government Review found that the lack of access to data infrastructure is a major barrier to projects involving machine learning. This included the lack of a consistent way to share data across departments, as well as a lack of data science tooling that is consistent across departments.
The Review also found issues with the management of data. This includes a lack of effective management leading to input errors and missing values, and a lack of clear data ownership and access controls which restricts data sharing. We know that most government data is not in a standardised format which makes it hard to use and means that it is not easily interoperable. Government has open application programmable interface (API) technical and data standards which outline how government teams should build their services to make sure they can interact with other services. However, we have found that they are inconsistently applied.
We know that teams across government are hesitant to share data over concerns about privacy and security. They can also be reluctant to experiment with technologies that use large volumes of data, because they don't always feel that they can use them in a safe and consistent manner.
Case Study: Identifying fraud through data sharing
In 2018, the Cabinet Office became aware of an incentive for businesses to file false accounts with Companies House. Companies were able to increase their creditworthiness by overstating their true value. At the same time, to reduce tax liabilities, some companies understated their value to HMRC. In the past, due to legal barriers that prevented comparing the 2 sets of accounts, these discrepancies went unnoticed.
However, the Digital Economy Act 2017 provided a legal framework for public authorities to share information aimed at combating fraud. In October 2018, HMRC shared company accounts information to Companies House to identify any differences in account declarations. It was the first transfer of data under the new powers. The data pilot team used network analysis to look for complex behaviour, such as fraudulent umbrella company structures that could have been designed to abuse the flat-VAT and employment allowance schemes.
The small pilot team identified £14.6 million of fraud, which is now in the process of being recovered. As the pilot involved only a sample of the total fraud cases, recoverable funds may actually be as high £100.6 million if all results from the pilot work are investigated and recovered. In addition to the financial return, the pilot also improved the quality of data in the Companies House register, and identified other professionals complicit in malpractice like company formation agents and accountants.
Looking forward
Harnessing insight from increased access to valuable data
To help departments to feel confident sharing data in a lawful, ethical and responsible way, robust structures and guidance must be in place. We will continue to develop best practice in data handling and storage, and explore new channels for mandating existing API and data standards, such as government's Spend Controls process. This will allow us to plan for the onward use and reuse of our data assets, and help to develop future data-driven solutions.
We will explore ways to use data effectively across organisational boundaries, maximising the value we generate from it where appropriate. The broader public sector, research organisations, private companies and citizens have legitimate reasons to access data that is held by departments. However, departments often see little reason to share their data where it is not immediately useful for their own work. There is great potential for innovation from creatively using government data, so the needs of external stakeholders should be properly considered where appropriate.
We will explore how to change our procurement processes so that they reflect the value of data. Currently, data is sometimes held by a supplier as part of a commercial agreement, so departments may not be able to access it easily. This clearly prevents reuse. We will explore how to produce commercial agreements between government and external suppliers that recognise that the future use of data is a key factor in decisions over value for money.
To provide greater clarity to teams on how to structure and maintain their data, we will continue to improve the Service Manual to include guidance on data architecture. This will help less digitally mature departments and public bodies to assess their current practices against government standards.
Data ethics, bias and privacy
We need to support teams to use data and emerging technologies securely and ethically. To do this, we plan to work with DCMS to explore how we can use service assessments to support new public services that involve data intensive technologies and measure them against the Data Ethics Framework.
GOV.UK Verify has always sought to create a standards-based digital identity market in the UK. We will work to make sure that government data can be safely queried to verify users' identities. Private sector organisations will broaden the usage and application of digital identity and grow the emerging market. Moving forward, users should only have to provide their identity online once, allowing people to reuse digital identities across public and private sector services. Working with other parts of government and private sector organisations, GDS and DCMS will ensure digital identity is used to protect services from fraud, cyber threats and other hostile activity.
Taking a coherent and strategic approach to data
To have data that is fit for the future across the economy, we will coordinate all these activities by publishing a National Data Strategy. This will set out how we plan to unlock the power of data across government and the wider economy, while building citizen trust in its use. The first phase in the development of the National Data Strategy will be an open call for evidence which will seek views on a range of issues like trust, inclusion, participation and government use of data.
Case Study: Using AI at DWP to help job seekers find a career
Deciding what you need to do to increase your career prospects can be daunting. There are millions of vacancies advertised with all sorts of new buzzwords. How do you know the best way to add to your current skills and appeal to employers? And how do you know which skills are most in demand where you live?
The data science team at DWP has been looking at ways to help both job-seekers and those already in work to answer these questions. Using machine learning on 40 million job adverts, they have identified and created 2 services to help:
users make decisions about which skills to develop
partners know where to invest in skills provision programmes
The first service, a Skills Recommendation Engine, allows users to view job titles relevant to their current skills, as well as the average salary, demand and growth statistics for that career. This has the potential to help in situations such as parents returning to work or people who are contemplating re-skilling themselves later in their careers. This is being assessed with a view to incorporating it into several citizen-facing services. The idea originally came from a DataJam hack event.
The second service, Examine a Place, has seen DWP working collaboratively with DCMS and the Department for Education (DfE). The aim is to give partners access to a snapshot of skills and roles, alongside a view of increasing or decreasing employer demand, for areas across the country. This is to help them know where to target investment in skills provision. Over time, it will also help see if that skills provision is working or not.
DWP's work demonstrates how the use of a new technology to process existing data can produce a tailored service for the user and quick cross-government collaboration. DWP is now working in partnership with DCMS and DfE to use data and AI to better link skills provision with labour market demands of local areas and individuals.
Technology infrastructure that can adapt and change
The global explosion of data has been driven by a rapid change in technology infrastructure. Costs for computing, networking and storage have declined extremely quickly, which has in turn accelerated the scaling of data-intensive industries. For example, the movement to so-called "serverless" computing, where virtual servers are phased out in favour of reusable, adaptable functions that are extremely cost-effective to operate, will allow even more radical changes.
Open and interoperable standards are at the centre of how we approach technical development. Standards provide a framework for achieving efficiencies and interoperability, and enhancing citizen protection and confidence. They are among the most powerful tools we have to transform government.
In order to scale solutions using emerging technologies, we need to integrate them with the systems, data flows and work processes that government already has in place. We therefore need flexible technical infrastructure that can change and evolve to meet the needs of more flexible, data-driven services.
Where we are now
In recent years, we have changed the way we build technology solutions in government, aiming to avoid large, complex and unadaptable systems. Instead, we've focused on taking a modular approach, where we can change isolated parts of our technical infrastructure in 'modules' as necessary, without having to transform a whole system at once. Our approach is to use standardised, commodity components where possible and focus our efforts on building services that need to be customised. This helps us create systems that are flexible and adaptable. For example, when we need to increase the capacity of a service, we can instantly add more processors instead of buying new hardware. Rather than manually managing patches and upgrades to thousands of systems, we rely on public cloud providers who can patch all of our services simultaneously.
We have driven this change by enforcing adherence to digital, data and technology standards across government. The Technology Code of Practice advises government on how to design, build and buy operable technology based on the above principles of modularity, interoperability, and security. We have provided teams with guidance on how to manage the legacy technology that government relies on to deliver many public services. We have also released guidance on how to ensure our work with emerging technologies prioritises user needs.
The Open Standards Board is accountable for the transparent selection and use of open file and data standards across government, which ensure equal access to government information and documents and avoid a lock-in of proprietary formats. Digital projects are assured against the Government Service Standard, which requires teams to use proven methods of user-centric design to build scalable and secure digital services. Likewise, the Local Digital Declaration helps central and local government work together.
The National Cyber Security Strategy set out our intention to consider the importance of horizon scanning in our efforts to keep the UK's technical infrastructure secure.
Challenges
Government's commitment to public value has made sure that we still have systems working to specification many decades after first deployment. However, legacy technology and systems are becoming increasingly less fit for purpose. Through our engagement, we've heard that teams often feel they can't innovate using emerging technologies because of the volume of legacy technology they are carrying.
There are many different issues when dealing with legacy technology and systems. Teams that are working with legacy systems often don't have the capacity to support new projects that could lead to innovation. Many processes also rely on legacy systems. This means both the processes and systems need to change to make sure our technical infrastructure is modern and up to date. Much of the knowledge needed to make these changes remains with the suppliers that built the systems in the first place.
We know from years of responding to cybersecurity threats that the most effective defence is up to date system patching. However, legacy systems are difficult and expensive to secure due to out-of-support components. They are also fragile in that we cannot quickly or easily change them or the systems that surround them. This severely limits our ability to innovate at pace.
Looking forward
Tackling our legacy technology
The agility of government service delivery depends on effectively responding to changing opportunities, risks and capabilities. The breadth, scale and nature of the technology that underpins public service delivery both provides enormous opportunities, but equally significant challenges.
Addressing these challenges is necessary for more than just helping government to innovate. It is about managing scale, operational efficiency, and providing the best value for money, while user expectations, technologies, and services available from suppliers are changing rapidly.
Legacy technology and infrastructure will always exist and new will always become old. We need to proactively manage legacy systems so that they do not become urgent issues. We can do this through continuous improvement by learning while systems are being used, and by continuous maintenance, staying ahead of threats and actively managing risks. We must understand more about what our legacy looks like and where it is so we can build a roadmap for the future.
We will continue to support transformation activities happening within Government. Innovative solutions can show where we can positively change the systems we're building and running. For example, following cyber security issues related to using legacy computer operating systems, NHS Digital created a new data security programme which upgraded their systems with over 1 million Windows 10 licenses and advanced threat detection. This has been a huge success in moving people off legacy systems and more work is being done by the NHS to upgrade its legacy estate.
As part of the next phase of digital transformation planning, we will develop a detailed cross-government view of the scale of the challenge of legacy technology, put in place plans to tackle it, and make sure there is continuous improvement in our technology estate. We will explore how we can continuously modernise technology and build new services at the same time, as we have seen at the Ministry of Justice (MoJ).
Updating standards and guidance to drive consistency
We will continue to develop and add to the guidance that we publish. Basing standards and guidance on general principles leads to good service design. Providing standards on specific technologies can be restrictive and they can become quickly redundant. That's why government standards are deliberately technology agnostic.
However, we should not underestimate the role that standards play in increasing confidence in the structures within which teams innovate. We will explore how we can share best practice in using emerging technologies to give teams the confidence to experiment. We will also explore how to update our guidance on security to take into account the characteristics of new technologies.
Case Study: Accessing GOV.UK through Alexa and Google Home
Over the past few years, more and more people have been adding voice assistants like Alexa, Siri and Google Assistant to their homes and using them on their smartphones. In 2016, Google reported that 20% of searches on Android devices were voice searches. Many people use their voice assistant through a smart speaker with 14% of adults now owning one.
From conversations GDS had with the leading voice platforms, it was clear that many users asked their voice assistants questions that government was best placed to answer using information on GOV.UK. Working on voice assistants therefore became an opportunity to meet the rising expectations of users and make government more accessible.
GOV.UK guidance is published on the open web and centres on good content design, so it is already a source of speakable answers on some voice platforms. But the team realised there was more they could do. By using the schema.org structured data standard, they were able to give search engines extra context to help them make better sense of the pages.
Voice-activated smart speakers and virtual assistants can now be used to find out more than 13,000 pieces of information from the government. Search engines like Google can crawl the content and use machine learning to extract speakable answers for Google Assistant. Knowledge engines like the ones that power Amazon Alexa are using GOV.UK open APIs as a source of trusted information. This work means Amazon Alexa can now answer questions like 'What's the minimum wage?' and Google Assistant can now tell you how much the state pension is. The GOV.UK team are now looking at ways to scale up this work to an even broader set of answers across the more the 400,000 pages on the site.
6.

Next Steps

This document sets out the findings from a series of engagement activities across government and industry on emerging technologies and their use when designing and delivering public services. It outlines the challenges we face and suggests areas where we can make substantial improvements. Departments should use this document when they consider emerging technologies as part of their plans for digital and technology ahead of the Spending Review.

Going forward, these are the main areas we intend to engage with and explore further.

In terms of people, we will:
expand our efforts to build data capability across government, double the number of digital, data and technology apprentices we recruit centrally, and upskill our leaders through the National Leadership Academy

explore how to share learnings about technology innovation through a community of interest, and how we might second Civil Servants into technology companies to learn from their innovative culture
In terms of process, we will:
launch Spark, a marketplace for technology innovation, review the application of business cases in digital transformation projects, and update our Agile business case guidance

explore how to increase the use of challenge-based procurement methods, including building on the success of the GovTech Catalyst
In terms of data and technology, we will:
understand the extent of government's legacy technology challenge and put in place plans to resolve it

explore how we should update our current standards in light of new technologies, and how we can continue to support government to make better use of data as we prepare to publish our first National Data Strategy

work collaboratively with stakeholders in all sectors to support the development of interoperable digital identity market in the UK. We will ensure there is the data, standards and certification, plus the appropriate form of governance, to ensure the safe and effective use digital identities across the economy.
If you have any views or feedback you would like to contribute to the next stage of this work, email the Technology Innovation Strategy team at innovation-strategy@digital.cabinet-office.gov.uk.