DVLA gives a shout out on Alexa
From today motorists across the UK can access up-to-the-minute information from the DVLA on their vehicle tax through Amazon's Alexa.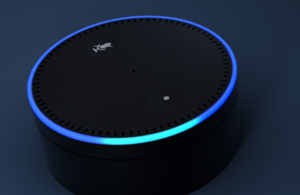 DVLA is trialling an Alexa product, known as a 'skill', which allows customers to check their vehicle tax and MOT status.
Free to enable on the Alexa Skill Store, it works by customers reading out the vehicle registration to an Alexa-enabled device such as an Echo. 'Alexa' then reads the information back, letting the customer know when their vehicle tax is due.
This information, which is also available on GOV.UK, helps customers to check the date their vehicle tax is due, 24 hours a day, 365 days a year.
Oliver Morley, DVLA's Chief Executive said,
We're really excited about trialling an innovative skill that gives customers access to information about their vehicles.

Providing choice in how people use our services is important to DVLA and by trialling this skill we are giving customers another way to get information quickly and easily – helping them to keep on top of their vehicle tax.

This is another example of how we are always looking to test new ways of providing digital services to make things simpler and better for the UK's motorists.
Find out more about the DVLA skill, including how to enable it.
Published 27 July 2017