World news story
Update for British nationals in Austria on citizens' rights and the Brexit negotiations
Parts of this may be new to you so we encourage you to read it carefully. We will keep you informed as and when there are new developments.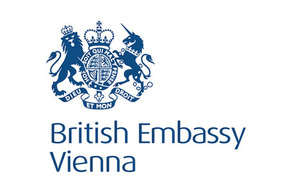 Throughout the negotiations of the UK leaving the EU, the Prime Minister has been clear that safeguarding the rights of EU citizens living in the UK and UK nationals living in the EU was her first priority for the negotiations. Agreements reached in December and March, as set out in the UK-EU Joint Report and the draft Withdrawal Agreement text, provide citizens with certainty about their rights going forward. British citizens living in Austria can access essential information on what has been agreed on this website (from the UK Government's Department for Exiting the European Union). There they can also sign up to receive email updates.
The UK is developing a new application system for 'settled status', which will ensure that EU citizens are able to stay lawfully in the UK. The agreement on citizens' rights sets out a commitment for the EU27 to ensure any equivalent processes will be transparent, simple and streamlined. The introduction of administrative processes, or changes to existing administrative processes will be decided by each Member State. This means it is up to Austria to decide what administrative process they'll introduce to ensure UK citizens in Austria can confirm their legal residence status.
The British Embassy in Vienna has been in regular contact with the Austrian Government on these issues. The Austrian Government has made three points to us:
EU law continues to apply for UK citizens in Austria in any case until the UK leaves the Union and furthermore until 31 December 2020, provided the Withdrawal Agreement enters into force.

Any administrative procedures introduced by the Government of Austria to facilitate the continuation of lawful residence by British nationals in Austria will be based on what is agreed in negotiations between the EU and UK (the content of which is laid out in the linked website above).

They will put further information into the public sphere as soon as possible.
The British Embassy will stay in close contact with the Government of Austria, and will continue to provide updates on embassy channels regarding the progress of exit negotiations.
Published 6 June 2018