The UK diplomatic presence in Austria consists of three missions - the British Embassy, the UK Mission to the United Nations and the UK Delegation to the Organization for Security and Cooperation in Europe. The missions are co-located in Vienna. Please visit the individual webpages for information.
We develop and maintain the close relationship between the United Kingdom and Austria. The main work of this is through the EU, where economic and Eurozone issues, energy policy and the single market are important. We also work together to increase international security. We champion British exports and encourage inward investment into the UK; our consular section supports British nationals in Austria.
Vienna is part of the Central European Network and works in partnership with embassies in neighbouring countries to report on issues of common interest.
Our services
Our Consular Section is open Monday to Friday, by appointment only.
Urgent assistance
If you're in Austria and you urgently need help (eg if you've been attacked, arrested or there has been a death), call +43 (1) 716130. If you're in the UK and concerned about a British national in Austria, call 020 7008 1500.
Emergency travel documents
You can apply for an emergency travel document if you're abroad and your passport has been lost or stolen, damaged or expired, and you can't get a new or replacement passport in time to travel.
If you are due to travel in the next 24 hours, contact us as soon as possible.
You may not be able to get a police report if your passport is lost, in this case you can report it as lost at any Fundbüro (Lost Property Office) in Austria. If the emergency travel document is for a minor, we will need to have written confirmation from both parents.
Apply online for an emergency travel document if you:
are over 16 years old and
are a British citizen and
have previously owned a British passport
Contact us to apply for an emergency travel document if you are:
over 16 years old but have not owned a British passport before or
not a British citizen or
applying for a child under 16 years old
Once you have contacted us, you will be advised to make an appointment to apply for an emergency travel document at the British Embassy Vienna.
Biometric Residence Permit (BRP) holders cannot apply for an emergency travel document. Emergency travel documents are for British nationals only.
Get or renew a passports
The British Embassy can't help with passport enquiries. Contact Her Majesty's Passport Office if you need help.
If you can't get a new or replacement passport in time to travel, you may be able to get an emergency travel document.
Get a visa
The British embassy can't help with visa enquiries.
If you're not a British national, you may need a visa to travel to the UK. Check if you need a UK visa. If you're a British national travelling abroad and need to apply for a visa to visit a particular country or check if you need a visa, see the entry requirements on our foreign travel advice for the country you want to visit.
For more information on visas, see UK visas and immigration.
If you are a biometric residence permit holder and your BRP card is lost or stolen overseas check this link.
Notarial and documentary services
Information about official documents, certificates, and notes available at the consular section in Vienna.
Registering a birth or death
Find out how to register a birth or register a death in Austria. You can't register a birth or death at the embassy.
Getting married in Austria
For information on getting married in Austria, see getting married abroad
Prisoner pack
We have produced guides for British Nationals who have been imprisoned in Austria:
Travel advice Travel advice for Austria. Information, news and updates to ensure you stay safe, avoid problems, and make informed decisions when living or travelling in Austria.
Travelling with children
Child protection is a high priority for the UK Visa & Immigration Agency, and UK/Austrian border officials are especially vigilant in the case of minors (i.e. children under 18) travelling on their own or in the company of adults who are not their parents or legal guardians. Carrying a letter of consent for minors is a precautionary measure recommended by the UK and Austrian authorities. It does not, however, automatically guarantee the problem-free movement of minors who are not travelling with the person legally exercising parental care over them.
Police Criminal Records Checks
UK police records
In certain circumstances the Austrian authorities may ask for a "Strafregisterauszug" (police record) from the UK authorities. This is required if, for example, your are setting up a company in Austria, or to support job applications, secure residency status, secure visa extensions, open bank accounts, obtain visas for a third country, etc.
For full information on obtaining a Police Criminal Records check from the UK, please consult the information contained on the Disclosure and Barring Service checks page. Please note that the Consular Section in Vienna cannot make applications on your behalf.
Austrian police records
In Austria a criminal records certificate ("Strafregisterbescheinigung" or "Strafregisterauszug") can be obtained by submitting an application in person at a local police authority (outside Austria through the local Austrian Embassy). The relevant form can be found on the Austrian government Criminal Records web page, which also contains full information on the application procedure (e.g. the required documents, fees, etc. Please not that this is currently available in German language only).
Please note that the embassy's consular section and the regional consulates are not in a position to provide British citizens resident in Austria with any form of letter with regard to police records.
Guides we produce
We also produce guides for British nationals who need information about services that are not provided by the Embassy, but that you may find useful in specific circumstances.
Living in Austria - general information and links for British nationals who live in Austria.
How else we can help
In addition to the services listed above we can also:
provide information about transferring funds
provide appropriate help if you have suffered rape or serious assault, are a victim of other crime, or are in hospital
help people with mental illness
offer support and help in a range of other cases, such as child abductions, missing people and kidnapping
contact family or friends for you if you want
make special arrangements in cases of terrorism, civil disturbances or natural disasters or other crises abroad
For more information on the services we provide, see Support for British nationals abroad: A guide.
Consular fees
UK law says we have to charge for some services. Details of our current fees and the standards of service you can expect to receive are on display in our Consular section.
What our consular section cannot do for you
Although we try to help British nationals in a wide range of situations, we cannot:
get you out of prison, prevent the local authorities from deporting you after your prison sentence, or interfere in criminal or civil court proceedings

help you enter a country, for example, if you do not have a visa or your passport is not valid, as we cannot interfere in another country's immigration policy or procedures

give you legal advice, investigate crimes or carry out searches for missing people, although we can give you details of people who may be able to help you in these cases, such as English-speaking lawyers

get you better treatment in hospital or prison than is given to local people

pay any bills or give you money (in very exceptional circumstances we may lend you some money from public funds, which you will have to pay back)

make travel arrangements for you, or find you work or accommodation

make business arrangements on your behalf
Our people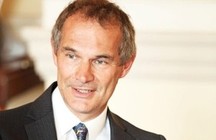 Ambassador to Austria and UK Permanent Representative to the United Nations and other International Organisations in Vienna
Deputy Head of Mission, Austria
Contact us
British Embassy Vienna
Jauresgasse 12
1030 Vienna
Austria
Email press@britishembassy.at
Visa enquiries https://ukvi-international.faq-help.com/
Consular enquiries viennaconsularenquiries@fco.gov.uk (Consular enquiries only. This inbox cannot accept Visa enquiries)
Telephone +43 (1) 716130
Fax +(43) (1) 71613 2900
Access and opening times
UK Mission to the United Nations Vienna
United Kingdom Delegation to the Organization for Security and Co-operation in Europe (OSCE)