We maintain and develop relations between the UK and Austria. The British Embassy in Vienna provides services to British nationals living in and visiting Austria.
We develop and maintain the close relationship between the United Kingdom and Austria. The main work of this is through the EU, where economic and Eurozone issues, energy policy and the single market are important. We also work together to increase international security. We champion British exports and encourage inward investment into the UK; our consular section supports British nationals in Austria.
Vienna is part of the Central European Network and works in partnership with embassies in neighbouring countries to report on issues of common interest.
Services for British nationals
You can access UK government services while in Austria.
Urgent assistance
If you're in Austria and you need urgent help (for example, you've been attacked, arrested or someone has died), call +43 (1) 716130. If you're in the UK and worried about a British national in Austria, call 020 7008 1500.
Get an emergency travel document
You can apply for an emergency travel document if you're abroad and your passport has been lost or stolen, damaged or expired, and you can't get a new or replacement passport in time to travel.
If you are due to travel in the next 24 hours, contact us as soon as possible.
You may not be able to get a police report if your passport is lost, in this case you can report it as lost at any Fundbüro (Lost Property Office) in Austria. If the emergency travel document is for a minor, we will need to have written confirmation from both parents.
Apply online for an emergency travel document if you:
are over 16 years old and
are a British citizen and
have previously owned a British passport
Contact us to apply for an emergency travel document if you are:
over 16 years old but have not owned a British passport before or
not a British citizen or
applying for a child under 16 years old
Once you have contacted us, you will be advised to make an appointment to apply for an emergency travel document at the British Embassy Vienna.
Biometric Residence Permit (BRP) holders cannot apply for an emergency travel document. Emergency travel documents are for British nationals only.
Other consular services
Notarial and documentary services
Information about official documents, certificates, and notes available at the consular section in Vienna.
Consular fees
We charge for some services. Details of our current fees and the standards of service you can expect to receive are on display in our Consular section.
Our people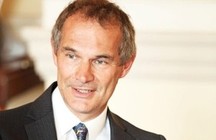 Ambassador to Austria and UK Permanent Representative to the United Nations and other International Organisations in Vienna
Deputy Head of Mission, Austria
Contact us
British Embassy Vienna
Jauresgasse 12
1030 Vienna
Austria
Email press@britishembassy.at
Visa enquiries https://ukvi-international.faq-help.com/
Consular enquiries viennaconsularenquiries@fco.gov.uk (Consular enquiries only. This inbox cannot accept Visa enquiries)
Telephone +43 (1) 716130
Fax +(43) (1) 71613 2900
Access and opening times
UK Mission to the United Nations Vienna
United Kingdom Delegation to the Organization for Security and Co-operation in Europe (OSCE)