News story
Travel advice - Braga v Arsenal
Arsenal play Braga in a UEFA Champions League match on 23 November. Fans going to Portugal for the match should be aware of a possible 24 hour general strike on 24 November which may affect travel.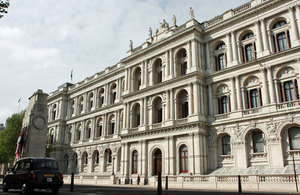 Arsenal play Braga in a UEFA Champions League match on 23 November at Estadio Municipal de Braga, Portugal kick off 1945.
Unions representing air traffic controllers, baggage handlers and aircraft maintenance staff in Portugal have announced that their members will be participating in a 24-hour general strike scheduled to take place on 24 November. If the planned strike action goes ahead, it may affect your travel plans. Be prepared for delays and keep in touch with your airline or tour operator for advice on the options available to you.
You can find more information and advice for fans on our travelling football fans page, and general information on travel in Portugal in our Portugal travel advice.
Remember:
You do not need a visa to enter Portugal but your passport must be valid for the duration of your stay.
Take out some travel insurance and get a European Health Insurance Card - even if you're only going for one night, if you get into difficulties it could save you a lot of money.
You should arrive early - ticket checks and searches will be carried out by stewards and/or police on entry to the stadium.
You should be prepared for delays leaving the stadium. Arsenal fans may be kept in the stadium for up to 30 minutes after the game.
Published 19 November 2010