News story
Change to travel advice for Spain
Following an earthquake, we advise against all but essential travel to Lorca while damage is being assessed and buildings made safe.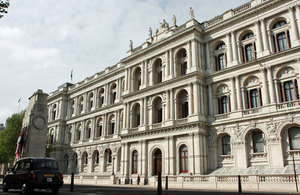 There have been a number of casualties and fatalities in the town of Lorca, in the Murcia region of southern Spain, following an earthquake on 11 May.
We are in contact with the Spanish authorities. Currently there are no reports of any British nationals involved.Please monitor our travel advice for Spain for updates.
Residents
If you feel that your property has been damaged by the earthquake centred on the town of Lorca, you may wish to contact the Consorcio de Seguros, a public body in Spain which in certain circumstances is able to pay compensation following natural disasters.
Published 13 May 2011