News story
Travel disruption continues across France
Industrial action on 28 October is expected to cause serious disruption to road, rail and air transport in France.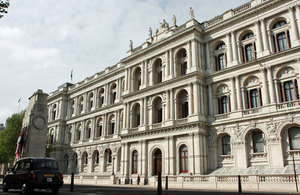 The French Civil Aviation Authority has recommended to airline companies that they cancel 50% of flights at Orly airport and 30% at other airports (including Charles de Gaulle). Access to airports may also be disrupted. Some motorways may be affected by "go slow" protests. Ports (including ferry ports) may also be affected. Eurostar has so far been unaffected.
A further day of industrial action has been announced to take place on 6 November.
About one in four French petrol stations are currently experiencing serious fuel shortages. Drivers should ensure that they have sufficient fuel to complete their journey or consider making alternative travel arrangements. Further information can be found at: French fuel shortage.
Before travelling, you should monitor local news reports, and stay in touch with your tour operator. You should also monitor the Eurostar website (for rail) and SNCF (for rail and intercity). Additionally, for flights you should check the European air traffiic control twitter channel.
For more flight information, see the Paris airports website.
Published 28 October 2010