News story
Travel advice on tap for Oktoberfest, Munich
If you're going to Munich for the Oktoberfest, check our travel advice for useful information and contact details.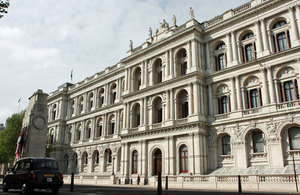 This year's Oktoberfest in Munich runs from 15 September to 4 October.
The festival is a huge tourist draw for the city of Munich, bringing six million visitors to the region, five times the city's local population.
Our consular staff work with the local authorities to make sure that British visitors know how to access help in the event of an emergency. Most visits to the Oktoberfest are trouble-free, but with large numbers of Britons attending the festival, consular staff are prepared to offer assistance where it's needed.
Remember, we can help if you've lost your passport, or have been the victim of crime, but we can't get you out of prison or arrange travel or accommodation. For more information on how we can help you, please see Help for British nationals. You can find the contact details for the British Consulate-General in Munich here.
Most people visit the Oktoberfest to have fun. But please bear in mind the risk of drinking too much, which can lead to accidents or even arrest. You can make the most of your visit if you take some simple precautions and follow the advice of local authorities and Oktoberfest officials.
You don't need a visa to visit Germany, but you should carry your passport with you at all times. German police have the right to ask to see identification.
You should take out comprehensive travel insurance before travelling to Germany, even if you're only going for a few days.
You should take care of your personal possessions at all times, especially your passport. Crowded areas such as the Oktoberfest can attract pick-pockets.
For more information on travel, health and local laws see our Germany travel advice.
Munich Tourist office have produced an Oktoberfest survival guide with useful tips for visitors.
Published 23 September 2010