Case study
Tracy, Doncaster: Work Programme real life story
From:

Part of:

Published:

22 August 2014
Tracy battles back from crippling depression to run a bustling Doncaster guest house.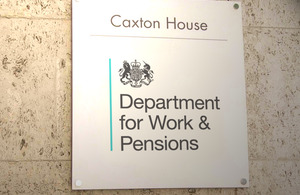 Eighteen months ago, Tracy Ward was crippled by depression. The illness crept up on her after she lost her well-paid job as a merchandiser for a high end fashion retail company. It left the once dynamic businesswoman so bereft she could barely get out of bed.
It is hard to believe now as she greets customers arriving at the Doncaster guest house whose ailing fortunes she single-handedly turned around in the space of just a few months. Tracy, 39, was supported into her exciting change of career by the Work Programme.
She says her mind and body had gone into a state of lockdown and she could not complete the simplest tasks.
She said: "I had been under a lot of stress in my previous job and when it came to an end, I expected to walk straight into another job but it didn't happen and that knocked me for six. Every time I applied for a job, I would be waiting and watching for an email to tell me how I had got on but I didn't even get any responses"
She said she "hibernated" through winter 2012/13, only really emerging in spring, by which time , she felt ready to get back into job searching. The timing could not have been better when a family friend offered her holiday cover work running five-bedroom Rigsby's guest house in Thorne Road. She did so well the owner gave her the job full time so she was able to sign off benefits and become a self-employed manager.
Last month, (May 2014) she was awarded a Certificate of Excellence for Ratings by Tripadvisor, based on the amazing online feedback from guests on the travel website.
The Work Programme, now in its third year of operation, provides tailored support for unemployed customers who need more help to undertake active and effective job-seeking.
Document information
Published: 22 August 2014