Case study
Sarah, Worcester: Work Programme real life story
From:

Part of:

Published:

22 August 2014
Lone parent transforms into a new person and secures work after eleven years of unemployment, with support from the Work Programme.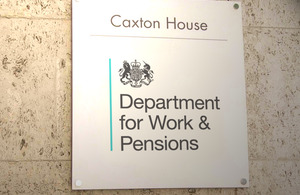 Having been unemployed since 2002, Birmingham-born Sarah Challis was demotivated about life in general, constantly putting on weight and having a challenging, demanding role as a single mother of three. The 41-year-old, now living in Worcester, joined the Work Programme to help her overcome her barriers and return to work.
On first meeting Sarah, her adviser, Lynn Reed, said it was evident that her confidence had been knocked in the process of trying to find employment, and the many job rejections left her with very low self-esteem and a feeling of being judged.
Lynn commented: "Sarah came ill equipped, with no CV or skills in finding employment and her morale was low. However, we discussed how we would build on these areas and by the second meeting got her a CV and worked on her personal goals setting targets for each meeting. We also worked on cover letters, interview skills and building bridges, breaking down barriers and proving she was employable and had great potential."
After a number of meetings and some very open and honest conversations, Sarah and Lynn built a trusting and strong working relationship. Together they talked about building Sarah's confidence and did a number of self-esteem sessions.
Soon, interviews started coming her way and in July 2013 Sarah managed to secure a part-time job at Clarks as a Sales Assistant allowing her to continue caring for her children.
The Work Programme, now in its third year of operation, provides tailored support for unemployed customers who need more help to undertake active and effective job-seeking.
Document information
Published: 22 August 2014