Case study
Sandwell Homes – absence management
From:

Part of:

Published:

15 July 2013
Sandwell Homes reduced its sickness absence rate and improved the health and wellbeing of its employees.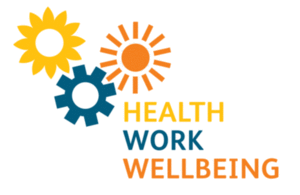 | Details | Sandwell Homes |
| --- | --- |
| Sector | Housing services |
| Number of employees | Approx. 1,250 |
| Type of workforce | Manual, technical and professional employees |
What issue was the organisation facing?
Sandwell Homes wanted to reduce a sickness absence rate of more than 18 days a year per employee and improve the health and wellbeing of its employees. The organisation needed, however, to deal with a number of challenges such as:
a work culture which accepted sickness absence
a diverse workforce of manual, technical and professional employees from many sites
an ageing workforce averaging 47 years old
more than 62% of employees living within the Sandwell borough, which has a poor health profile and is ranked in the top 10 of the most deprived areas in England
cumbersome reactive policies and procedures
What action did the organisation take?
Supported by senior leaders, the company developed a programme to improve employee health and wellbeing. This included:
an improved proactive occupational health service with a focus on reducing delays in appointments
managing physical and psychological health risks with immediate referrals for mental health and stress conditions
a policy on dealing with stress and mental health and resilience workshops for employees
testing functional capability of workers
training, supporting and holding managers accountable on the management of sickness absence
specific 'on the job' manual handling training and instruction
an employee health screening programme checking body mass index, cholesterol, weight, blood pressure, lifestyle
facilitating independent stress tests by either a trained officer or the employee counselling service resulting in individual action plans
Sandwell Homes also introduced:
a nurse-led call centre providing a 24 hour/365 day health advice and absence reporting line for employees, providing management reports and detailed return to work information
a scheme to reduce waiting times for consultations, scans and treatments where the employee's work was impacted or to speed up a return to work
immediate referrals for muscular skeletal disorders with specific risk assessments carried out
health and wellbeing interventions, with healthy lifestyle events, awareness campaigns, access to discounted leisure facilities, training of health walk leaders, and working with local agencies on healthy eating, exercise, financial management and retirement
What has been the impact of implementing health interventions?
Since 2003/04, Sandwell Homes' annual sickness absence rate per employee has fallen from more than 18 days to just over eight days for the year April 2011 to March 2012. The annual cost of sickness in lost productivity has reduced from £2.6 million to £1.2 million. The organisation has also benefited from efficiency savings by needing to employ 41 fewer staff.
---