Case study
Robyn, Millbrook: Work Programme real life story
From:

Part of:

Published:

22 August 2014
Robyn beats all the odds and returns to work via Work Programme.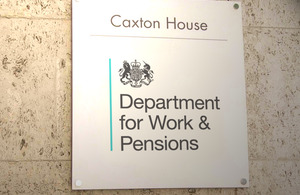 A young Cornish woman who doctors said had only two years left to live before overcoming a brain tumour is back in work thanks to support from a group of employment experts.
Robyn Teague, 25, of Millbrook, was diagnosed with a terminal brain tumour in 2012 but successfully underwent pioneering surgery using new 3D equipment months after.
Despite Robyn, who was an instructor with the Cornwall and Somerset Army Cadets before her illness, successfully coming through the operation, she suffered temporary paralysis including a total loss of speech and memory loss as side effects.
After recovering slowly, the side effects eased but understandably Robyn wasn't the same as before her diagnosis.
After receiving Employment Support Allowance, Robyn volunteered to join the Work Programme.
Robyn received support and enrolled on a Working Health course. The course helps people on health-related benefits look at their own health and wellbeing with the end goal of raising self-esteem and motivation to return to the workplace.
Robyn added: "The course was fantastic. Things got better slowly and my confidence in my abilities started to come back. It was like being reborn, having to learn my limitations all over again, but the programme made this easier"
Robyn is now working as a salesperson for a mobile phone company and has also returned to her love as a Detachment Commander/Instructor with the Devon Army Cadets, adding: "It's hard to return to work but volunteering definitely helps to prepare you for the workplace environment. There are so many volunteering opportunities to help people gain the necessary experience that employers are looking for"
The Work Programme, now in its third year of operation, provides tailored support for unemployed customers who need more help to undertake active and effective job-seeking.
Document information
Published: 22 August 2014