Case study
Richard, West Country: Work Programme real life story
From:

Part of:

Published:

22 August 2014
Richard making a valuable contribution to the West Country after 10 years in prison.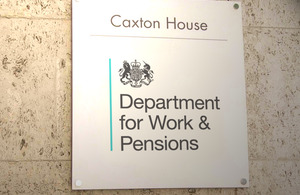 Prior to Richard being referred to Work Programme in Feb 2012, he had been facing a number of challenges following the completion of 10 years in prison. At this time he was working closely with his GP and Psychiatrist because of previous substance misuse issues which had left him with Paranoia.
During his time on Work Programme he has worked hard to integrate back into society and his main goal was to get employment on the "Rails" and to get his driving licence back.
Richard remained focused on working outdoors and successfully completed a difficult training programme PTS through McGinley`s which was an intensive 10 day course. Richard was able to complete the whole of his training which also included taking a Drug and Alcohol test which he passed.
This training programme resulted in Richard obtaining full time work from October 2013 and has continued in sustainable employment. Richard is now making a valuable contribution to the West Country repairing the Rail track damaged in the recent floods and gales and continuing to look forward to a prosperous future.
The Work Programme, now in its third year of operation, provides tailored support for unemployed customers who need more help to undertake active and effective job-seeking.
Document information
Published: 22 August 2014