Case study
Middlesbrough Environment City – healthy eating and exercise
From:

Part of:

Published:

15 July 2013
How a small charity got advice and support to implement a cost-effective health and wellbeing programme.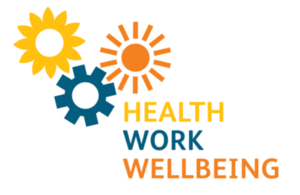 | Details | Middlesbrough Environment City |
| --- | --- |
| Sector | Not for profit |
| Number of employees | 18 |
| Type of workforce | Office staff and community workers |
What issue was the organisation facing?
Being a small charity, Middlesbrough Environment City (MEC) was unable to find the time or resources to support the health and wellbeing of its staff. However, having been made aware of the regional North East Better Health at Work Award, managers were given advice and support by their local authority on how to implement a cost-effective health and wellbeing programme.
What action did the organisation take?
The charity used standard Health Assessment questionnaires to identify initial issues to be tackled. This was followed by a number of campaigns and initiatives which included:
assessing stroke and blood pressure
discounted gym schemes
family days
free fresh fruit to encourage a good diet
health walks
men's health activities
team-building day
tackling depression
supplying bicycles for work and personal use by staff
Project Manager Brian Simpson said: "Each member of staff has got a personal health budget of £100 to improve health and wellbeing at work."
This money encouraged employees to try therapies aimed at tackling sleep deprivation, stress and smoking.
The charity also monitored sickness absence. Managers visited staff at home when they were ill and, if possible, took them out for lunch.
One manager completed the Mental Health First Aid certificate to help deal with any future mental health issues.
What has been the impact of implementing health interventions?
The team-building exercises improved morale and developed closer working relationships between people. The family days enabled staff to understand the effect of work pressures on colleagues' home life.
The annual sickness rate per employee initially rose from 4.25 days to 7.63 days due to one member of staff having planned spinal surgery. However, this employee was supported by the return-to-work programme to recover quicker than expected, which contributed to the overall sickness rate reducing to 2.4 days.
Brian Simpson said: "The feedback was positive for each campaign, particularly for the blood pressure check."
He said the check resulted in medical treatment for one member of staff who was found to have unexpected high blood pressure.
Looking ahead, Brian Simpson added: "We are going to mentor other small organisations to show how easy it is to promote health and wellbeing – and that it's not daunting at all." The charity achieved the Gold standard of the Better Health at Work Award in November 2011. It is currently working towards Continuous Excellence and mentoring other local organisations through Bronze and Silver standards of the Award.
---