Case study
Louise, Saltash: Work Programme real life story
From:

Part of:

Published:

22 August 2014
Louise overcomes a broken back, neck and head injuries to start her own successful dog care business.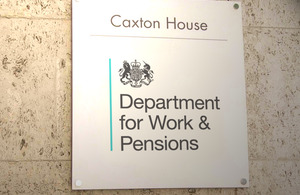 Louise Lowrie, 30, of Saltash, was left battling severe injuries following a car accident in 2010. After a long time in hospital and spending seven months in a back and neck brace, she could not return to her job as a marketing manager for Swansea University.
By her own admission, Louise didn't have to return to the workplace but wanted to get her life back on track – and did so with the help of the Work Programme and a present from her parents. She said: "It took a year or so to get back on my feet and I was on Employment Support Allowance because of my health so didn't really have to go back to work. But I wanted to and the Jobcentre sent me to Working Links for help"
"I had been given a black whippet called Wally as a present from my parents to help me through my recovery, I really enjoyed looking after Wally so I had the idea to open my dog care business"
Louise launched Central Bark Professional Dog Services last year, offering a range of services to canine owners in Plymouth and the surrounding area. She added: "It's gradually built up over the past few months but now I'm really busy and have a plethora of dogs in my care. I wouldn't have been able to return to a job like I had before so this is perfect"
The Work Programme, now in its third year of operation, provides tailored support for unemployed customers who need more help to undertake active and effective job-seeking.
Document information
Published: 22 August 2014