Case study
Javed, Sheffield: Work Programme real life story
From:

Part of:

Published:

22 August 2014
Javed gets and stays in work after a decade of unemployment and an offence on his record.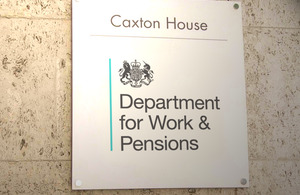 Javed, a man in his late fifties living in Sheffield, was a bus driver for 22 years until he made a mistake he regretted. He lost his driving licence and his confidence, and he didn't believe he was employable any more. He had been out of work for 11 years when he joined the Work Programme.
Javed appeared as a demotivated, long-term job seeker; just going through the motions of job search with no expectation of success. Once a lively and popular character in his former workplace, there was little sign of life left now. Javed was invited to join a regular group session aimed at improving self-confidence and providing him with the tools to get his life back.
During Javed's Work Programme sessions with the group, his adviser Elise was impressed with his courteous attitude and intelligent interest in the lives of other customers. She asked her line manager to meet him, who then raised the idea of employment with Y2V as a driver/support worker helping people with learning disabilities to lead fulfilled lives. Javed was genuinely surprised to be offered a work trial after giving up all hope of working.
Two weeks later he was appointed to a permanent post, subject to a satisfactory CRB check.
He started work for Y2V in February 2012. From that day he has worked a minimum of 16 hours a week driving a wheelchair accessible vehicle all over Sheffield, and supporting customers who love him to bits - even if they can't get the hang of his name!
Javed was nominated for an ERSA Employability Award for his significant achievement, He commented: "I feel humbled by the nomination and don't deserve the accolade more than any other member of our team who perform their duties
Work Programme, now in its third year of operation, provides tailored support for unemployed customers who need more help to undertake active and effective job-seeking.
Document information
Published: 22 August 2014