Case study
Glen, Westwood: Work Programme real life story
From:

Part of:

Published:

22 August 2014
Glen battles dyslexia to pass building site safety test on tenth attempt and gets first job in six years.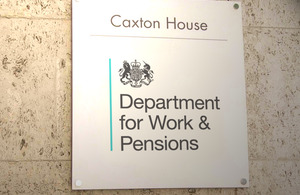 As a sufferer of severe dyslexia, Glen Sherwood struggled with school and, after leaving without qualifications, found it also limited the number of jobs available to him. Anything involving literacy or maths was out of the question.
Even labouring work demanded a CSCS (Construction Skills Certification Scheme) card to work on site and, despite his best efforts, he failed at every attempt.
Glen, now 25, from Weston, ran out of ideas and spent six years unemployed until he was referred to the Work Programme. Glen was referred to a Sector Based Work Academy where he gained valuable work experience with SMP Brickwork Ltd. He asked to do an extra two weeks' unpaid work in the hope of impressing and it paid off – he did just that and gained a full time job.
Paul Roberts, Director Secretary of SMP, was eligible to claim for a grant of up to £2,275 for taking on a young Work Programme customer through Youth Wage Incentive. He said: "Glen has been fantastic. He came in for a trial and he really impressed. He showed initiative and he really wanted the job."
"It's hard to get skilled labour these days but the Work Programme means we can take them in, train them up and they'll have that skill for life. It's a great system and it really works well."
The Work Programme, now in its third year of operation, provides tailored support for unemployed customers who need more help to undertake active and effective job-seeking.
Document information
Published: 22 August 2014