Case study
Gateshead College – employee engagement
From:

Part of:

Published:

15 July 2013
To improve the health and wellbeing of its staff, Gateshead College asked them what advice and guidance they'd be interested in receiving.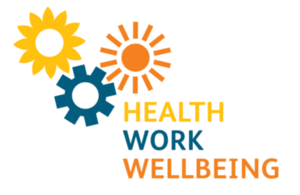 | Details | Gateshead College |
| --- | --- |
| Sector | Education |
| Number of employees | 800 |
| Type of workforce | Educational and administrative staff |
What issue was the organisation facing?
In 2009, Gateshead College wanted to help improve the health and wellbeing of its staff, so asked employees what information, advice and guidance they'd be interested in receiving. They identified the following areas:
advice on heart health
cancer
diabetes
healthy eating
more opportunity for activity at work
stress and mental health
obesity
What action did the organisation take?
The college responded by setting up its Fit for Life programme. It used the North East's 'Better Health at Work Award' for inspiration, to set goals and to use as a framework for measuring success. The college had its progress recognised by achieving the Bronze Award in 2009 and the Silver Award in 2010. It started working towards the Gold Award in 2011.
As part of its 2011 programme, the college held two separate health weeks for staff, one focusing on men's health and the other on women's. The Fit for Life team organised an event for each day of the two weeks, resulting in more than 500 staff taking part in at least one of the following:
osteoporosis, prostate and arterial stiffness testing for high risk categories
health screenings provided by local NHS health trainers
personal training sessions
stop smoking advice
football tournament
physio and posture checks
breast cancer awareness sessions
fruity Friday promotions
Senior leaders gave their support by taking part in a number of events and encouraging other staff to do the same.
What has been the impact of implementing health interventions?
The college received positive feedback from employees who took part. Staff said they were pleased the college was taking an interest in their health and wellbeing.
Health checks provided staff with advice and, where necessary, referred some employees to their GP for further tests.
College principal Richard Thorold said:
The health weeks are just one of a number of initiatives in place to support our staff to live a balanced and healthy lifestyle. The Fit for Life activities have made a difference to staff morale and general health, shown through our employee satisfaction survey and college absence levels. I strongly believe this makes Gateshead College a better place to work and, therefore, a more effective business.
Su Breadner, Director of Human Resources, said:
We have seen interest grow in the Fit for Life scheme year on year. It's amazing to see the emails flooding in, not only to thank the team for the work they are doing, but also to suggest new ideas and initiatives we could be running. This clearly shows that health and wellbeing is embedded into the culture of the organisation.
As a result of its Fit for Life programme, the college has seen staff short-term absence fall from 1.5% in 2008/09 to 1.33% in 2010/11. The college also achieved its goal and received a Gold Award in 2011.
---